Ukrainian forces counterattack as Russian troops attempt advancements near Maryinka and Avdiivka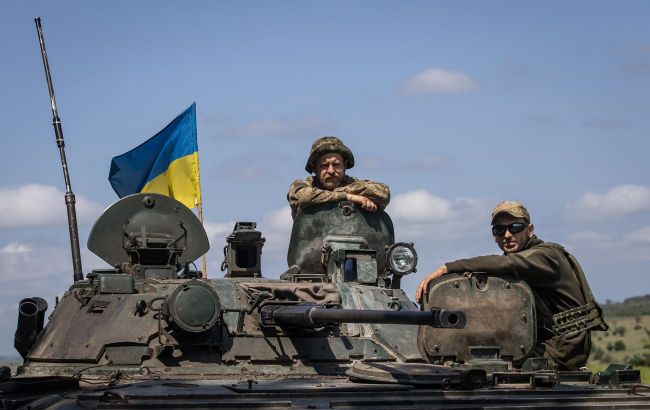 Ukrainian military (Photo: Getty Images)
According to Ukrainian Armed Forces spokesperson Pavlo Kovalchuk and his statement, made during a TV interview, in the last 24 hours, Russian forces endeavored to make advancements near Maryinka, as well as to the north and southeast of Avdiivka; however, they did not achieve success. Meanwhile, Ukrainian Armed Forces continue their push on all fronts, consolidating their positions along gained lines.
The Ukrainian Defense Forces are sustaining their offensive operations along the Melitopol and Berdyansk directions. They are solidifying their positions and launching artillery strikes on identified enemy targets. Additionally, counter-battery measures are being undertaken.
"In the northern and central sectors of Maryinka, the adversary's futile offensive actions were repelled. On the Avdiivka sector, the enemy's unsuccessful advances were observed both to the north and southeast of Avdiivka. The opponent has suffered significant losses in personnel, weaponry, and equipment," Kovalchuk explained.
Photo: Russian troops attempting advancement near Maryinka and Avdiivka (deepstatemap.live)
Simultaneously, according to Kovalchuk, the occupiers are putting up strong resistance, conducting unit and troop movements, and deploying reserves.
The Ukrainian Defense Forces are also continuing to thwart Russian troop advances along the Kupyansk and Lyman directions.
On the Bakhmut direction, Ukrainian defense forces are consolidating their positions along achieved lines. Intense battles are ongoing in that region. Overall, nearly 40 skirmishes took place over the last day.
Frontline situation
According to the Institute for the Study of War (ISW), Ukrainian Armed Forces are striving to breach Russian defenses on the outskirts of Bakhmut, while also intensifying pressure on Klyshchiivka. Meanwhile, Ukrainian defense forces are making progress in the western part of the Zaporizhzhia region.
As per the General Staff's information, Russian losses in the war in Ukraine as of Friday morning, August 4th, have reached 640 soldiers, with a total tally of Russian military losses since the invasion commencement amounting to 248,490 personnel. Additionally, Ukrainian Armed Forces have neutralized 27 drones and 19 artillery systems.