Russian losses in Ukraine: over 4,000 drones and 248,000 troops eliminated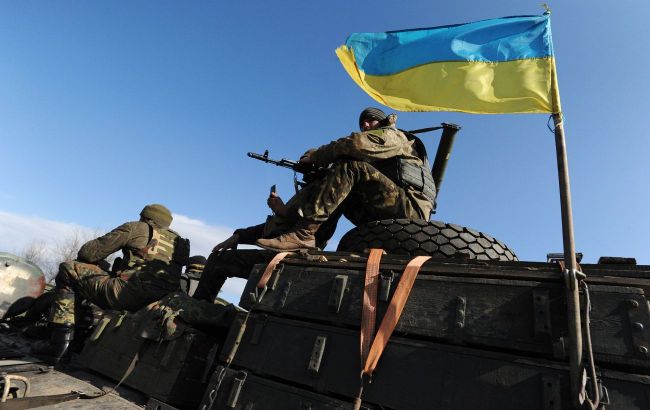 Ukrainian Armed Forces General Staff updates data on Russian losses in Ukraine as of August (GettyImages)
As of August 4, during the last 24 hours, Russia lost 640 troops in the war with Ukraine, bringing the total casualties of the Russian army since the invasion began to 248,490 soldiers. Additionally, the Ukrainian Armed Forces have successfully destroyed 27 drones and 19 artillery systems, according to the data from the Ukrainian General Staff.
Russia's overall combat losses from February 24, 2022, to August 4, 2023, are approximately as follows:
Personnel: Approximately 248,490 (+640) eliminated.
Tanks: 4,228 (+4) destroyed.
Combat armored vehicles: 8,249 (+15) destroyed.
Artillery systems: 4,911 (+19) destroyed.
Multiple Rocket Launch Systems (MRLS): 704 destroyed.
Anti-aircraft defense systems: 466 (+1) destroyed.
Aircraft: 315 destroyed.
Helicopters: 311 destroyed.
Operational-Tactical UAVs: 4,104 (+27) destroyed.
Cruise missiles: 1,347 destroyed.
Ships / boats: 18 destroyed.
Military vehicles and tankers: 7,392 (+20) destroyed.
Special equipment: 724 (+3) destroyed.
Frontline situation:
According to the Ukrainian General Staff, Ukrainian defense forces continue their offensive operation on the Melitopol and Berdiansk directions. They are consolidating their positions at achieved frontlines and conducting counter-battery operations. Around 40 combat clashes have been reported in the past 24 hours.
The Ukrainian Armed Forces are attempting to breach Russian defenses on the outskirts of Bakhmut and increasing pressure on the enemy on the Klishchiivka direction, while achieving successes in the western part of the Zaporizhzhia region.