Ukrainian Defense Forces react to explosions in Feodosia: they may happen again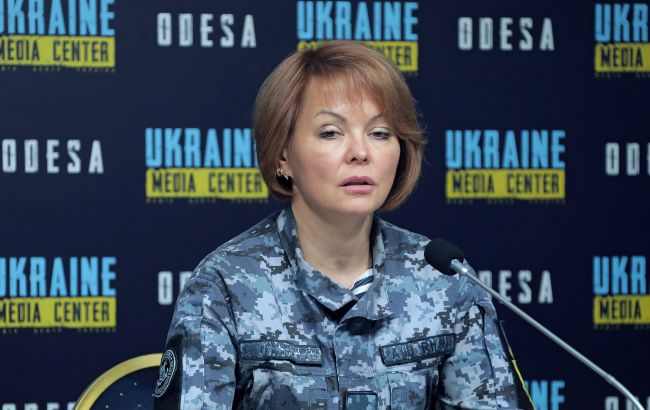 Natalia Humeniuk, spokeswoman for the Southern Ukrainian Defence Forces (Getty Images)
Explosions in the occupied Feodosia, similar to the ones that occurred last night, could happen again. The Russian oil storage facility is located there, as mentioned by Natalia Humeniuk, a Head of the United Coordinating Press Center of Security and Defense Forces of the South of Ukraine, in an interview with Radio Liberty.
She noted that the Russians had established a powerful oil storage facility in the occupied Feodosia that could store significant reserves for the Russian Black Sea Fleet. Humeniuk hinted that the nighttime explosions in Feodosia resemble those recently occurring near Sevastopol.
"It's clear they will defend this direction. And the enemy's logistics are concentrated to some extent in these areas. Ensuring fuel and lubricants is a crucial component of combat readiness. And so, the "bavovna" (explosion ironically) will bloom. And it's inevitable," she said.
At the same time, the spokesperson suggests that the explosions near Novorossiysk in Russia's Krasnodar Krai could be a provocation.
Recall that last night, loud explosions were heard in the port city of Novorossiysk, and the Russians claimed an attack by maritime drones.
The sources within the SBU reported that Ukrainian Security Service special forces conducted a special operation in the bay of Novorossiysk. As a result, a prominent Russian landing ship, the "Olenegorsky Gornyak," was damaged.
Explosions in Feodosia
As previously reported, explosions were heard in the occupied city of Feodosia on August 4. Videos posted online captured the sounds of explosions and gunfire.
Later, the Russian Ministry of Defense claimed an "attack by drones" and asserted that it was supposedly repelled.