Ukrainian counteroffensive to potentially influence western support - Financial Times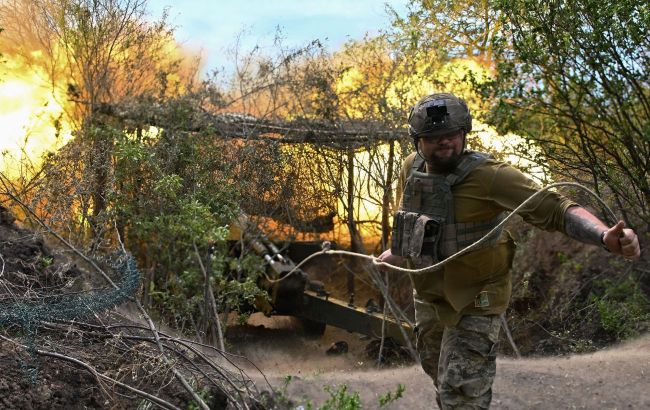 The Ukrainian Armed Forces counteroffensive could affect the West's stance towards Ukraine (Getty Images)
The Ukrainian counteroffensive results could have an impact on the West's stance towards Ukraine, including financial and other forms of support, reported the Financial Times.
Referring to an unnamed high-ranking European diplomat, the publication indicates that the outcomes of the counteroffensive "is going to impact everything we do regarding Ukraine, and we are all aware of that."
"Funding, support, political engagement... and most importantly the peace talks that are coming whether we like them or not," said the diplomat.
However, General Christopher Cavoli, NATO's top commander in Europe, told a private gathering last week that the counter-offensive had not yet achieved significant successes and was struggling against Russia's defenses.
"Russia still has the advantage of mass," said Cavoli.
The NATO military headquarters declined to comment on the commander's remarks.

"NATO has been observing the conflict in Ukraine closely since the onset . . . The next stage of their fight may be long and hard but we will continue to do everything we can to help Ukraine win its existential fight," the statement reads.
Ukraine's advance

According to the General Staff of the Ukrainian Armed Forces, Ukrainian forces are conducting offensive operations in the Bakhmut, Melitopol, and Berdiansk directions. The latest information reports that the Armed Forces of Ukraine have seized the strategic initiative and are conducting broad-front offensive actions near Bakhmut.
Deputy Minister of Defense Hanna Maliar said that the Ukrainian Armed Forces have advanced over a kilometer in two directions.
She also said there has been a 1,300-meter advance in the Berdiansk direction, a 1,200-meter advance in the direction of Klishchiivka near Bakhmut, and a 1,500-meter advance in the direction of Kurdiumivka.