Ukrainian counteroffensive: Russian losses amounted over 200 people in Tavria sector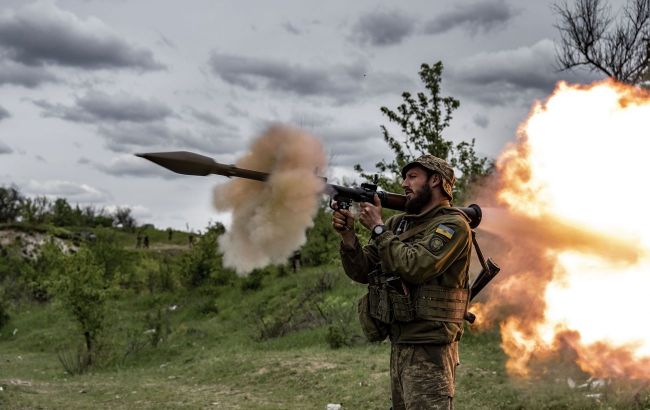 Ukrainian Armed Forces eliminate over 200 Russians in Tavria sector on August 19 (Photo: Getty Images)
The defense forces on the Tavria front continue to inflict losses on the Russian occupiers in personnel and equipment. Artillery units of the Ukrainian Armed Forces have conducted over a thousand fire missions in the past day, according to the Commander of the Tavria Operational Strategic Group Oleksandr Tarnavsky.
"Rocket forces and artillery units of the Tavriysk sector's defense forces have executed 1402 fire missions over the day. Enemy losses in killed and wounded amount to 233 individuals (58 killed, 175 wounded)," the statement reads.
In addition, Ukrainian military personnel destroyed 17 units of enemy military equipment, including:
One tank
Three armored combat vehicles
Six artillery systems and mortars
One UAV
Six motor vehicles
Five units of special equipment
Furthermore, the defense forces eliminated three enemy ammunition depots.
Russian army losses
According to the General Staff of the Ukrainian Armed Forces, Russia has already lost over 257,000 soldiers in the war against Ukraine. In the past day, the defense forces have neutralized another half a thousand occupiers.