Ukrainian border guards neutralize Russian drone near Avdiivka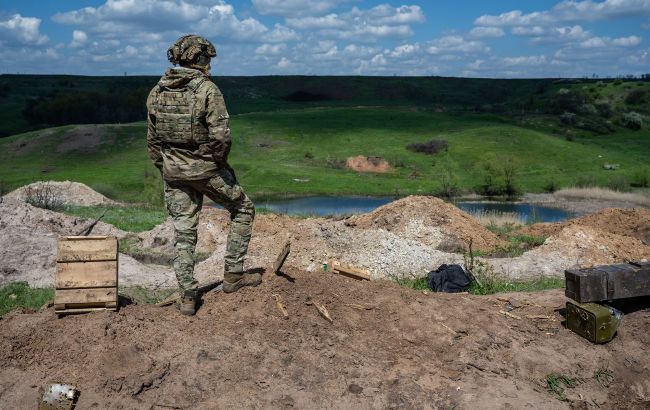 Illustrative photo (Getty Images)
"Anti-drone calculations of border units safeguard positions against unmanned aerial vehicles of Russian occupation forces," the report states.
Yesterday, an anti-drone team from the border guards neutralized an enemy reconnaissance drone hovering over a strongpoint in the Avdiivka area.
Drone eliminated with a single shot
The Russian forces tried to reconnoiter Ukrainian forces' positions and assets in that direction using the drone.
"The enemy drone's flight over the security sector was halted with a shot from an anti-drone rifle," adds the State Border Guard Service.
The operator of the specialized technical device disrupted the control channel of the UAV, causing the unmanned aircraft to crash in an inaccessible area.
Ukrainian counteroffensive
The Ukrainian Armed Forces began counteroffensive in early June 2023. They achieved success in the southeast, liberating several populated areas.
Meanwhile, some units remain in defense as the Russian army also strives to advance, concentrating a significant force along the Lyman-Kupiansk direction.
As Deputy Minister of Defense of Ukraine Hanna Maliar reported, Ukrainian military forces managed to thwart all Russian advancement attempts during the past week, preventing their progress.
Today, the General Staff of the Ukrainian Armed Forces announced that Ukrainian Defense Forces continue their offensive operations in the directions of Bakhmut, Melitopol, and Berdiansk.