Ukrainian border guards launch drone and mortar attack on Russian positions near Bakhmut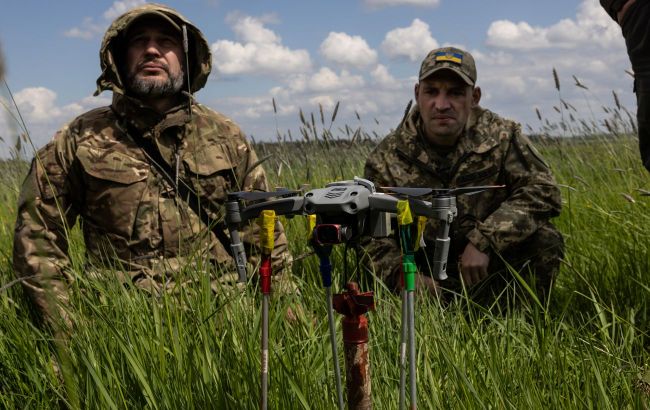 Illustrative photo (Photo: Getty Images)
The Ukrainian defense forces identified the positions of the Russians in the Bakhmut direction and attacked them using drones and mortars, according to the State Border Guard Service of Ukraine.
"The occupiers in the Bakhmut direction are suffering from intense 'grenade showers,' the report stated.
Border guards delivered a combined strike to the enemy's fortified position, combining the work of UAV bombers and mortars.
"After the grenades were dropped from the air, the enemy fled in panic to their 'burrow,' where they were finished off with mortar fire. The drone confirmed the accurate hit in the dugout with three Russian mercenaries," it added.
It is noted that after the strike, the invaders repeatedly called for medical assistance over the radio but did not receive it.
Battles in the Bakhmut region
Bakhmut remained the epicenter of hostilities in eastern Ukraine for several months. Since the end of May, Ukrainian defenders have intensified their offensive actions on the flanks of Bakhmut.
Commander of the Ground Forces of the Armed Forces of Ukraine, Oleksandr Syrskii, previously explained that the Ukrainian Armed Forces could encircle Bakhmut operationally. This would prevent the occupiers from staying in the city.
In recent days, the Ukrainian command announced the advancement south of Bakhmut. Military experts believe that the Ukrainian Armed Forces will soon liberate Klishchiivka.