Ukrainian border guards hunt down rare Russian cannon with a drone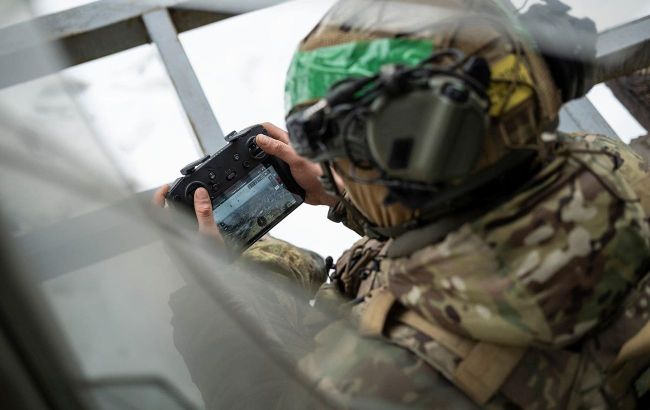 Border guards used a drone to 'hunt down' a rare Russian cannon (photo: facebook.com/easternforce)
Ukrainian border guards in the Kupiansk direction used a kamikaze drone to "hunt down" a rare Russian cannon, states the Minister of Internal Affairs of Ukraine, Ihor Klymenko.
In the Kupiansk direction, border guards from the "Steel Border" assault brigade, during aerial reconnaissance, discovered a Soviet anti-aircraft artillery system S-60 with a 57-mm AZP-57 gun, developed in the mid-1940s, on enemy positions.
According to Klymenko, these guns were last used by Soviet forces during the Afghan War, and after the dissolution of the Soviet Union, most post-Soviet countries, including Ukraine, removed the S-60 from service due to its moral obsolescence.
"To get a look at the museum exhibit, a border kamikaze drone was dispatched. The results of this explosive encounter are clearly visible in the video," emphasized the minister.
The situation in the Kupiansk direction
Today, the Commander of the Army of the Armed Forces of Ukraine, Oleksandr Syrskii, announced that the Russian advance in the Kupiansk direction has resumed. According to him, the occupiers aim to encircle Kupiansk and reach the Oskil River.
In addition to General Syrskii, the activation of the Russians in the Kupiansk direction was also confirmed by the Chief of the Press Service of the Eastern Troop Group, Captain Illia Yevlash. He noted that the occupiers are intensively advancing in the Lyman-Kupiansk direction.
The situation in the Lyman-Kupiansk direction escalated further in the summer. The Russians increased their attacks, attempting to break through to the Oskil River.
However, in September, ISW analysts reported a slowdown in the occupiers' advance along the Kupiansk-Kreminna line.