Ukrainian border guards destroy Russian dugout in Kupiansk direction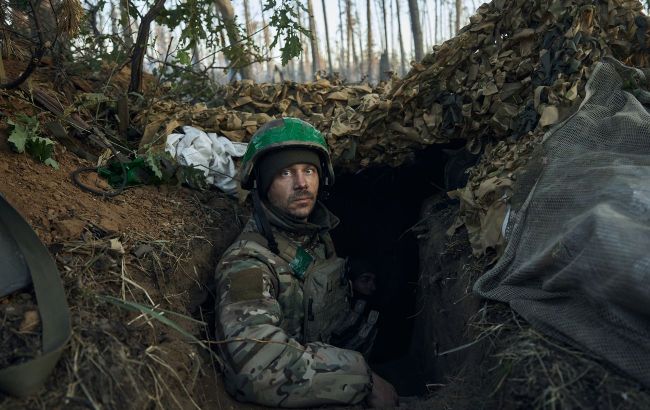 Illustrative photo (Photo: Getty Images)
Ukrainian Defense Forces in the Kupiansk direction discovered an enemy dugout and targeted it with an attack. This process was successfully captured on video, according to the State Border Guard Service of Ukraine.
It is noted that the Steel Border warriors discovered a newly built enemy dugout in the Kupiansk direction.
In the video, you can see the strikes on enemy positions.
The State Border Guard Service of Ukraine specified that the soldiers "warmly welcomed the Russians with explosives."
Ukrainian forces eliminate Russians
As of Monday, November 6, Russia's losses in the war in Ukraine amounted to 880 occupiers, with the total number of losses in the Russian army since the beginning of the invasion being 305,970 military personnel. In addition, the Ukrainian Armed Forces landed 20 UAVs and destroyed 4 tanks.
It was also reported that over the past week, the Defense Forces eliminated around ten enemy battalions, one more than the previous week, particularly in the Tavriisk direction.
Ukrainian fighters continue to inflict losses on Russian occupiers, including the destruction of over 400 occupiers, 5 units of equipment, and two enemy ammunition depots on the last day.