Ukrainian Armed Forces eliminated about 10 Russian battalions over week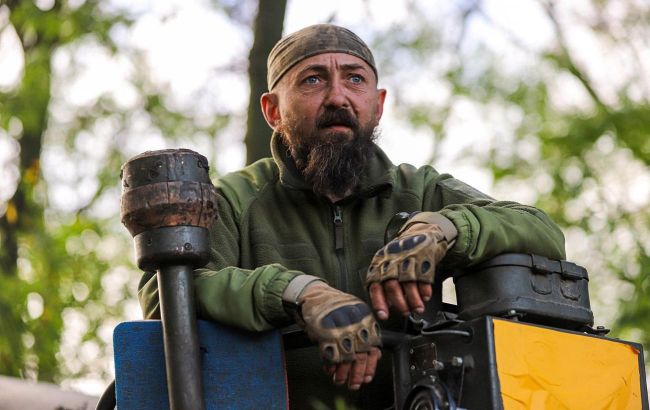 Ukrainian Armed Forces eliminated about 10 battalions of Russian invaders over the past week (Photo: facebook.com/Ministry of Defense.UA)
Russian occupation forces continue to suffer significant losses in personnel and equipment in Ukraine. Over the past week, the Defense Forces eliminated about ten battalions of invaders, one more than the previous week, according to the Military Media Center.
According to statistics from the General Staff of the Armed Forces of Ukraine on the losses of Russian interveners, for the week from October 30 to November 5, Ukrainian soldiers eliminated:
5160 soldiers of the Russian Armed Forces (approximately ten battalions, as one battalion consists of about 500 personnel);
77 tanks (approximately three tank battalions, as one tank battalion has about 31 units);
154 combat armored vehicles (approximately five motorized infantry battalions, as one motorized infantry battalion comprises about 34 units);
162 artillery installations (approximately nine artillery divisions, as one artillery division includes about 18 guns);
10 missiles;
1 aircraft.
Losses of the Russian forces in Ukraine
As reported by the General Staff of the Armed Forces on the morning of November 6, in one day, Ukrainian fighters destroyed another 880 occupiers, and the total number of losses in the Russian army since the beginning of the full-scale invasion reached 305,970 soldiers. Also, the Defense Forces "landed" 20 UAVs in one day and destroyed four enemy tanks.
Earlier, military experts in a conversation with RBC-Ukraine discussed the "pain threshold" of Russia and expressed the opinion that the aggressor country may face critical losses in the war against Ukraine when it has to send a large number of residents of major cities to the front lines.
In the previous week, from October 23 to 29, the Defense Forces of Ukraine eliminated approximately 9 battalions of occupiers, 3 tank battalions, 3 motorized infantry battalions, and about 7 enemy artillery divisions.