Ukrainian audio guides: Zelenska reveals about new service and where it is available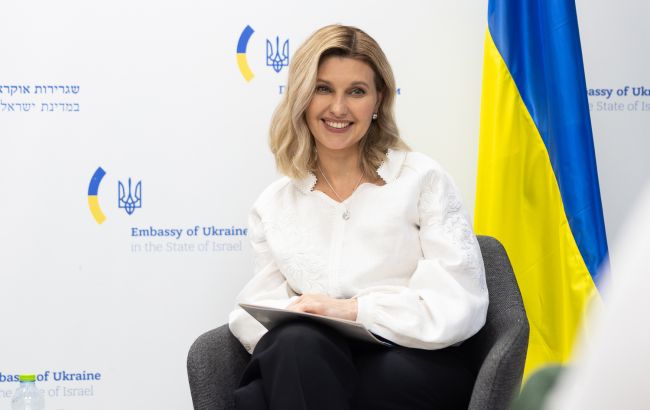 The First Lady of Ukraine, Olena Zelenska (Photo: facebook.com/olenazelenska.official)
The introduction of Ukrainian audio guides in museums and historical sites is not only significant for tourism but also serves as a helping hand to our displaced citizens currently residing abroad, said the First Lady of Ukraine, Olena Zelenska, in an interview with RBC-Ukraine.
According to the First Lady, the idea of introducing Ukrainian audio guides came to her during her travels to other countries. She stated, "Almost everywhere I visited as a tourist, there were various language options available, including Russian, but Ukrainian was rarely available. I began researching this matter and found only a few examples."
She further explained that she had encountered Ukrainian audio guides only in Poland and Berlin in the past, after which she realized the significant potential of this endeavor, which includes:
Promoting Ukraine and the Ukrainian language.
Assisting displaced citizens.
At the time of this report, the project already encompasses 67 audio tours in 42 countries worldwide.
"It truly serves as a helping hand from Ukraine to our displaced citizens residing abroad. We have heard from diplomatic institutions in various countries that our people wish to engage with the art and history of the countries they are in, and it is best to do so in their native language. Hence, there is a demand for this, and I hope it will continue to grow," Zelenska emphasized.
Where are Ukrainian audio guides currently available?
As part of the project, Ukrainian audio guides are already functional in the following locations:
Colosseum (Italy)
Palace of Versailles (France)
Albertina Gallery and Schönbrunn Palace (Austria)
Dolmabahçe Palace (Turkey)
Tower of London (United Kingdom)
Charlottenburg Palace (Berlin)
Vasa Museum (Sweden)
National Museum "Palace of the Grand Dukes of Lithuania" (Lithuania)
Uluwatu Temple in Bali (Indonesia)
National Museum of Qatar
Hop-on Hop-off tourist bus routes in Oslo (Norway)
Athens, Piraeus, Vilnius, Lisbon, Porto, Sintra, and more.