Ukrainian Armed Forces successfully depletes Russian reserves during the counteroffensive - ISW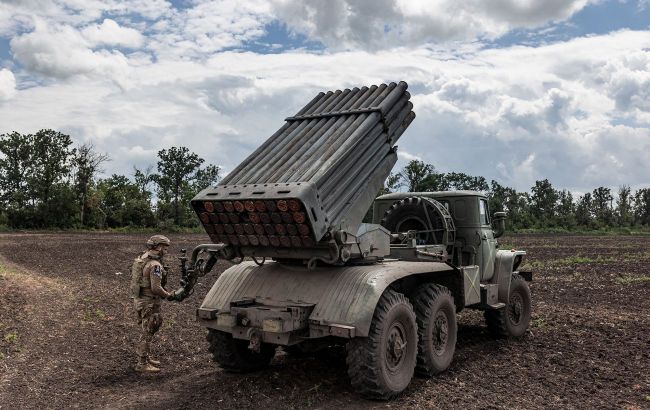 The Ukrainian Armed Forces are successfully depleting Russian reserves during the counteroffensive (photo: Getty Images)
Ukrainian forces are conducting deliberate offensive operations to attrite limited Russian reserves while conserving their own reserves as much as possible, reports ISW.
According to ISW experts, Russian forces significantly lack high-quality reserves that they are actively trying to create. ISW analysts have also previously noted that the Ukrainian Armed Forces have engaged in combat against superior Russian forces but inflicted significant casualties on them in many critically important areas along the front lines.
Jack Watling, an analyst at the Royal United Services Institute, also noted that as long as Ukrainian forces can continue to inflict high levels of casualties on Russian troops, it becomes possible to suppress Russia's ability to train a sufficient number of new forces.
Key findings by ISW:
Russian sources continued to discuss large-scale Ukrainian ground operations on the left bank of the Dnipro River in the Kherson region.
Satellite images published on October 18 suggest that several helicopters were damaged as a result of the ATACMS strike on the Luhansk airport on October 17.
On October 19, Ukrainian officials reported that Ukrainian forces had shot down five Russian aircraft in the Donetsk region over the past ten days.
On October 19, the Ukrainian Armed Forces advanced to the south of Bakhmut and in the Zaporizhzhia region amidst ongoing counteroffensive operations.
Russian Foreign Minister Sergei Lavrov met with North Korean Foreign Minister Ri Son Gwon in Pyongyang, which is likely part of Russia's efforts to procure additional ammunition from North Korea.
The Russian Ministry of Defense continues its efforts to push the remaining Wagner Group militants out of Syria.
Earlier, it was reported that the Ukrainian Armed Forces advanced by nearly half a kilometer in the area of Verbove in the Zaporizhzhia region.