Ukrainian Armed Forces repel attacks near Avdiivka despite the numerical advantage of Russian forces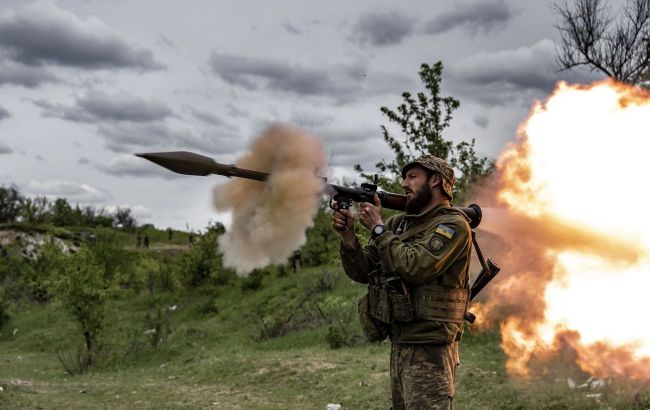 Ukrainian military (photo: GettyImages)
Russian forces are attempting to attack Avdiivka with a significantly larger number of personnel, but the Ukrainian Armed Forces have managed to repel these attacks, reports DeepState.
Analysts note that the Russians are pressing from the side of Vodyane and Krasnohorivka, in addition to launching attacks from Nevilske and Kruta Balka.
"At the moment, they have less equipment, but there are still many Russian soldiers trying to infiltrate our positions, and we need to catch them and prevent them from establishing a foothold. Yesterday, the enemy attempted a special operation near the terekon near Avdiivka, but our artillery had different plans. Near Novomykhailivka, the enemy has had some partial success in recent days," stated DeepState.
Analysts point out that the Russians have a significant advantage in terms of manpower and equipment, but the Ukrainian Defense Forces are managing to repel enemy attacks.
Additionally, on the Svatove direction, the Russians have resumed assault operations from Lyman Pershyi and Orlanske, with ongoing battles. In the Zaporizhzhia direction, they continue to attack near Novoprokopiivka and Verbove. Battles are taking place north of Kopany.
On the remaining directions, there have been no significant changes, according to the analysts.
Russia's offensive on Avdiivka
In recent days, Russian forces have significantly intensified their offensive actions around Avdiivka. The enemy's attacks are being described as the most significant advance on the city since the full-scale war began.
It's important to note that Russian troops are actively attempting to encircle the city. Ukrainian forces believe that the invaders are aiming to achieve some symbolic "victory" and change the course of the conflict.
Andriy Yermak, the Head of the Office of the President of Ukraine, stated that during the Russian advance, phosphorus munitions were used.
To learn more about why Russian occupiers are attacking Avdiivka, often referred to as the "gateway to Donetsk," you can read the full article by RBC-Ukraine.