Ukrainian Armed Forces neutralize 360 Russians, destroy 7 ammunition depots in the Tavria sector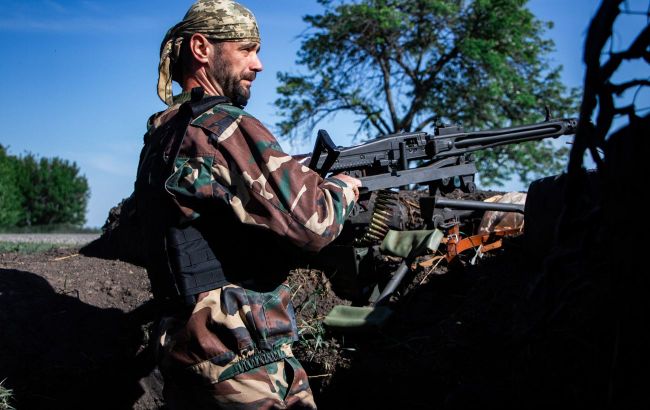 Photo: Ukrainian military (Getty Images)
In the Tavria sector, the Ukrainian force has eliminated or injured 360 Russian invaders and destroyed 7 ammunition depots in the last 24 hours, according to the Joint Press Center of the Tavria Defense Forces.
Situation on the front
Ukrainian troops continue their advance in the Melitopol sector, inflicting considerable losses on the enemy in terms of people and equipment while strengthening their positions.
The Ukrainian Armed Forces achieved a partial victory in the area of Robotyne, Zaporizhzhia region, as a result of the assault. They are driving the Russians from their positions and securing their own.
The occupiers launched one missile, and 12 air attacks, and engaged in 19 combat engagements in the previous day. They also launched 763 attacks with tanks, rocket launchers, and cannon artillery.
Ukrainian soldiers are taking the lead in the Tavria Brigade's responsibility areas of the Avdiivka, Maryinka, and Shakhtarsk sectors, keeping back the occupiers, executing assault operations, and reclaiming our land meter by meter.
Thus, the Ukrainian Armed Forces are successfully holding the line in the Donetsk region areas of Keramik, Avdiivka, Severne, Maryinka, and Rivnopole, where the invaders attempted over 20 unsuccessful attempts to push our soldiers out of their positions over the previous day. The Russians suffered severe casualties in troops and equipment as a result of all adversary attacks.
Enemy losses
Over the last day, Ukrainian troops carried out 1255 shooting missions in the Tavria sector. Total enemy losses were 359, including 102 permanent losses and 257 injured. In addition, our soldiers destroyed 24 pieces of hostile military equipment. 2 artillery systems and mortars, 2 MLRS, 14 drones, 3 vehicles, and 3 special equipment units, in particular. In addition, seven enemy ammo caches were destroyed.
Ukrainian Armed Forces' counteroffensive
Over the past week, Ukrainian troops liberated 4.8 square kilometers in the Tavria sector. In total, the Tavria unit has de-occupied 256.5 square kilometers of land since the start of the counteroffensive.