Ukrainian Armed Forces make progress in Zaporizhzhia region, while Russians relocate troops - General Staff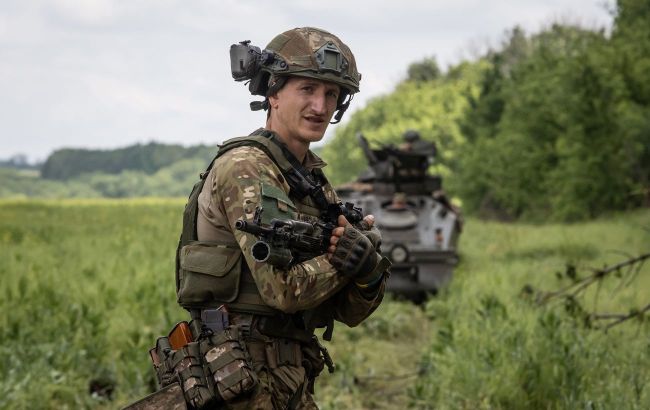 Illustrative photo (Getty Images)
Ukrainian defense forces are achieving success in the direction of Robotyne in the Zaporizhzhia region. Meanwhile, Russian occupiers are moving their troops, reports the spokesperson for the General Staff of the Armed Forces of Ukraine, Andrii Kovaliov.
Ukrainian military continues to conduct offensive operations in the Bakhmut and Melitopol directions. They have succeeded in the direction of Robotyne and are consolidating their positions at the achieved frontlines.
Ukrainian forces are also delivering artillery strikes on identified enemy targets and conducting counter-battery measures.
On the Bakhmut front, Ukrainian troops are pushing further south of the city of Bakhmut.
Russian forces have suffered unsuccessful offensive actions in the areas of Avdiivka, Maryinka, and Novomykhailivka in the Donetsk region. Occupiers are experiencing significant losses in personnel, equipment, and vehicles. They are shifting units and forces, and actively employing reserves.
Furthermore, the Armed Forces of Ukraine continue to hold back the enemy's advance in the Kupiansk, Lyman, and Bakhmut directions. Russians have been unsuccessful in their offensive actions in the Klishchiivka area of the Donetsk region. Heavy fighting is ongoing in the area, with 30 combat encounters occurring within a day.
Frontline situation
Yesterday, August 21, the Ministry of Defense reported that Ukrainian soldiers achieved success in the southeast direction of Robotyne and south of the village of Mala Tokmachka in the Zaporizhzhia region. Planned combat operations are currently ongoing in Robotyne.
Moreover, last week, the Ukrainian Defense Forces liberated an additional 3 square kilometers on the southern flank around Bakhmut.