Counteroffensive: Ukrainian Armed Forces liberated 3 more square kilometers around Bakhmut last week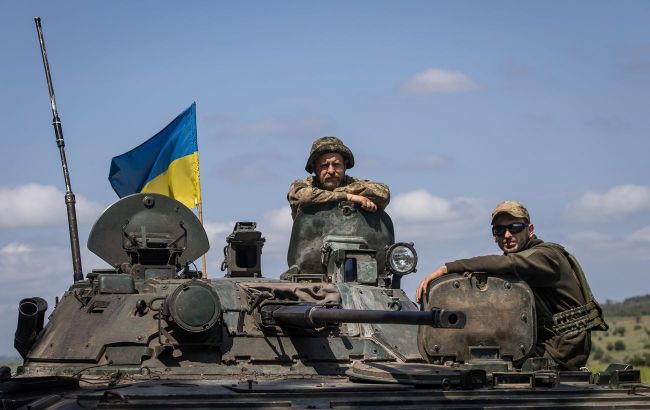 Ukrainian Armed Forces liberated 3 more square kilometers around Bakhmut last week(Photo: Getty Images)
Last week, the Ukrainian Armed Forces liberated three more square kilometers on the southern flank around Bakhmut. On the northern side of the city, the enemy is attempting to dislodge our forces from their occupied positions, the Deputy Minister of Defense Hanna Maliar of Ukraine stated.
"Regarding the Bakhmut direction, there are updates on the southern and northern flanks. If we look at the map, it somewhat resembles a horseshoe around Bakhmut," Maliar said.
According to her, the enemy is trying to push our forces out of their positions on the northern flank, where the Ukrainian Armed Forces have occupied critical dominating heights and are causing considerable trouble to the enemy.
"The enemy is essentially trapped there. They can't leave Bakhmut and advance properly. They're attempting to storm the northern flank to dislodge our forces. However, the enemy hasn't succeeded in doing so, but the battles there are also intense," the Deputy Minister explained.
Meanwhile, Ukrainian forces are advancing on the southern flank around Bakhmut and liberated an additional 3 square kilometers last week.
"Together, we can talk about 43 square kilometers liberated around Bakhmut or on its flanks," Maliar added.
The situation near Bakhmut
Bakhmut has been the epicenter of combat for months. According to the General Staff of the Ukrainian Armed Forces, our troops are conducting offensive actions to the south of the city of Bakhmut, consolidating achieved positions. In turn, the occupiers are attempting to regain lost ground.
In the past 24 hours, in the Bakhmut region, Ukrainian forces continued limited counteroffensive actions and achieved minor success. The Ukrainian Armed Forces have advanced west and north of Andriivka (10 km southwest of Bakhmut).