Ukrainian Armed Forces destroyed Russian equipment units in Tavriisk direction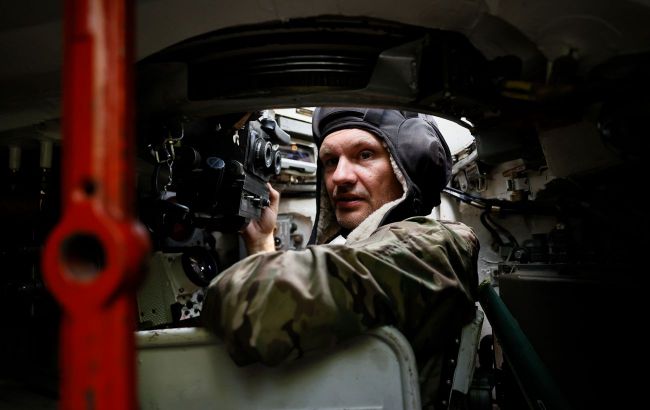 Ukrainian Armed Forces in the Tavriisk direction destroyed 15 units of Russian military equipment (photo: Getty Images)
Artillery units of the Defense Forces in the Tavriisk direction carried out 1630 firing tasks within a day. As a result, 15 units of Russian military equipment were destroyed, reports Commander of the Operational-Strategic Group "Tavriya" Oleksandr Tarnavskyi in his Telegram channel.
According to him, in the last 24 hours, Russian losses in terms of killed, wounded, and captured amounted to 269 individuals (81 killed, 176 wounded, 12 captured).
In addition, Ukrainian forces destroyed 15 units of enemy military equipment. Specifically:
one tank,
two armored personnel carriers (APCs),
three artillery systems and mortars,
nine units of automotive equipment, and one unit of specialized machinery.
Additionally, the Ukrainian Armed Forces destroyed one ammunition depot and one enemy command and observation post.
Counteroffensive of the Ukrainian Armed Forces in the south
This summer, the Ukrainian military has intensified offensive operations in the southern regions of Ukraine, specifically in the Melitopol and Berdyansk directions within the Zaporizhzhia and Donetsk regions. During this period, over 10 populated areas have been liberated.
However, the advancement of the Defense Forces is currently being impeded by enemy minefields and a fortified defensive line established by the occupiers.
For a more in-depth overview of the progress of the Ukrainian counteroffensive after two months, read the report by RBC-Ukraine.