Ukrainian Armed Forces destroyed 18 enemy drones, 4 ammunition depots in the Tavria direction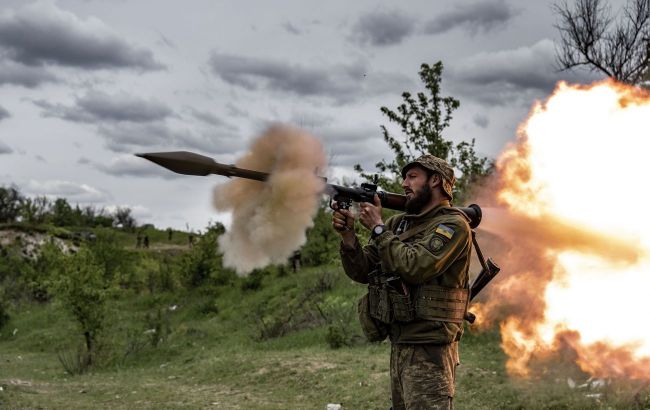 Ukrainian military (photo: GettyImages)
The Armed Forces of Ukraine in the Tavria direction destroyed 38 pieces of enemy military equipment and four ammunition depots, states the Commander of the 'Tavria' troops, Brigadier General Oleksandr Tarnavskyi.
According to his data, over the past day, the enemy attacked Ukrainian positions 19 times and carried out 698 shelling incidents, including 21 airstrikes.
"Artillery units of the Defense Forces on the Tavria front completed 821 firing missions during the day. In the last 24 hours, the enemy's losses amounted to 176 individuals (irreversible - 59, wounded - 117)," Tarnavskyi wrote.
38 pieces of enemy military equipment were destroyed.
Including:
one tank,
seven armored personnel carriers (APCs),
six artillery systems and mortars,
two multiple rocket launch systems (MLRS),
one self-propelled gun (SPG),
18 unmanned aerial vehicles (UAVs),
one unit of automotive equipment,
two units of special equipment.
Additionally, four ammunition depots and two other significant enemy objects were destroyed.
The situation in the Tavria direction
Today, it was reported that Ukrainian military forces are successfully holding their defense in the Tavria direction. Specifically, in the past day, the Ukrainian Armed Forces repelled attacks in the areas of Avdiivka, Maryinka in the Donetsk region, and Robotyne in the Zaporizhzhia region.
Last July, the General Staff of the Ukrainian Armed Forces reported that Russian occupiers had dressed in Ukrainian military uniforms with white armbands during an assault in the vicinity of the settlement of Pisky in the Donetsk region.