Russia's occupants tried to attack Ukrainian positions near Robotyne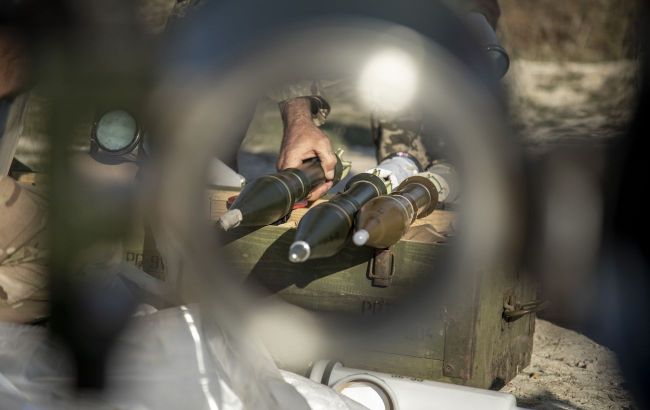 Russia's occupants tried to attack positions of the Ukrainian Armed Forces near Robotyne, Zaporizhzhia region (Photo: Getty Images)
Ukrainian military forces are successfully holding their defense on the Tavria front. Over the past day, the Ukrainian Armed Forces repelled attacks in the Avdiivka and Maryinka of the Donetsk region and Robotyne, Zaporizhzhia region, according to the Unified Press Center of the Tavria Direction Defense Forces.
On the Avdiivka front, defensive forces are holding their positions successfully, repelling enemy attacks in the Avdiivka region of the Donetsk region.
On the Maryinka front, the enemy conducted unsuccessful offensive actions in the Maryinka region of the Donetsk region, where they made 14 unsuccessful attempts to dislodge our units from their positions.
Meanwhile, our defenders continue to hold their positions on the Shakhtar front.
On the Melitopol front, the defensive forces continued their offensive operation.
"Our defenders successfully repelled enemy attacks in the area of the settlement of Robotyne in the Zaporizhzhia region and continue to consolidate their positions," the statement said.
Russian Federation losses on the Tavria front
The missile forces and artillery units of the Tavria Direction Defense Forces completed 821 fire missions during the day.
"The total losses of the enemy amounted to 176 individuals (irreversible - 59, wounded - 117). 38 units of enemy military equipment were destroyed," the press center added.
The situation on the Zaporizhzhia front
On August 22, it became known that Ukrainian defenders had liberated Robotyne in the Zaporizhzhia region. Later, Minister of Foreign Affairs of Ukraine, Dmytro Kuleba, said that the liberation of Robotyne became possible thanks to a single unit of the Armed Forces of Ukraine, consisting of 31 fighters. They crawled through minefields for 18 hours.