Ukrainian Armed Forces counteroffensive - Even doubters find hope over time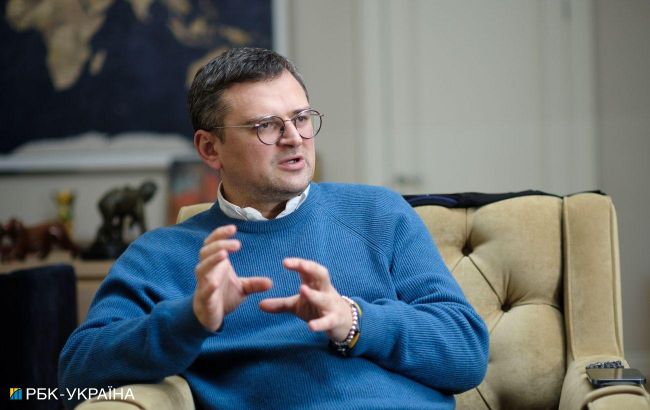 Minister of Foreign Affairs, Dmytro Kuleba (Vitalii Nosach, RBC-Ukraine)
Ukrainian Minister of Foreign Affairs, Dmytro Kuleba responds to criticism of the Ukrainian counteroffensive again, according to the Bild.
"We take such statements calmly. According to unnamed officials, generals, and analysts, Ukraine was supposed to cease to exist within three to ten days in February 2022. Now they admit that Ukraine won't be able to reclaim all its territories so quickly. This indicates that even those who doubted are beginning to hope over time," he said.
The minister added, "The last time Americans faced this level of combat and firepower was in Normandy."
"I want to say that analysts should be more cautious in their forecasts and long-term predictions," Kuleba emphasized.
He also stated that Ukraine doesn't need to prove anything.
"Our success will reward optimists and tarnish the reputation of those who doubt. What we need is more long-term opportunities to achieve short-term results. Never underestimate Ukraine. Be confident. Be patient. Victory is hard work," he emphasized.
Statements about a "slow counteroffensive"
In recent weeks, officials from Western countries have been claiming that the Ukrainian counteroffensive is progressing more slowly than they expected.
At the same time, Ukrainian defenders are demonstrating daily successful actions on the front lines, eliminating enemy soldiers and continuing their advance.
Earlier, the Advisor to the Head of the Office of the President, Mykhailo Podolyak, emphasized that statements about a "slow counteroffensive" by the Ukrainian Armed Forces reflect a complete misunderstanding of the war.