Ukrainian top commander visits frontline - Important decisions made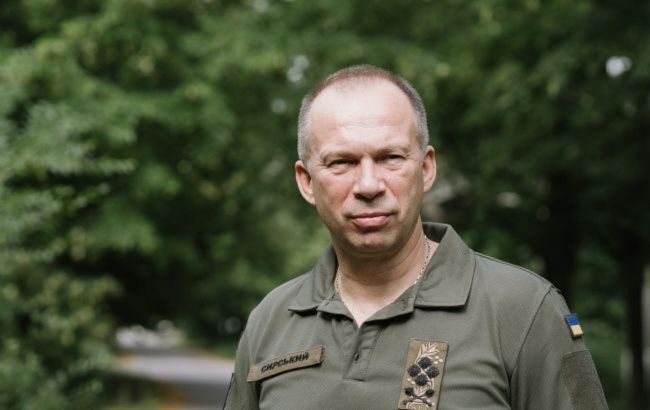 Photo: Commander of the Armed Forces Oleksandr Syrskii (Getty Images)
Commander of the Army of the Armed Forces of Ukraine Oleksandr Syrskii visited the front lines, inspecting units of the airborne assault forces and assault infantry on the front, according to his Telegram.
"I visited parts of the airborne assault troops and assault infantry. I discussed the current situation at the front with the commanders. They planned further actions, and made important decisions," he said.
According to the general, Ukrainian troops will continue to advance, destroying the enemies and their equipment, returning the territories of Ukraine under control.
"He also awarded our soldiers and thanked them for their exemplary performance of tasks. All are courageous, all are strong," added Syrskii.
The situation on the front
According to the General Staff, the defense forces of Ukraine continue to conduct an offensive operation in the Melitopol direction, are entrenched at the achieved boundaries, and carry out counter-battery countermeasures. During the day, there were 29 combat clashes.
In particular, as noted in the Institute for the Study of War report, the Armed Forces of Ukraine achieved tactical success during the counteroffensive in the Zaporizhzhia region, advancing to the south of Robotyne and west of Verbove.