Ukrainian Armed Forces announced the liberation of Klishchiivka near Bakhmut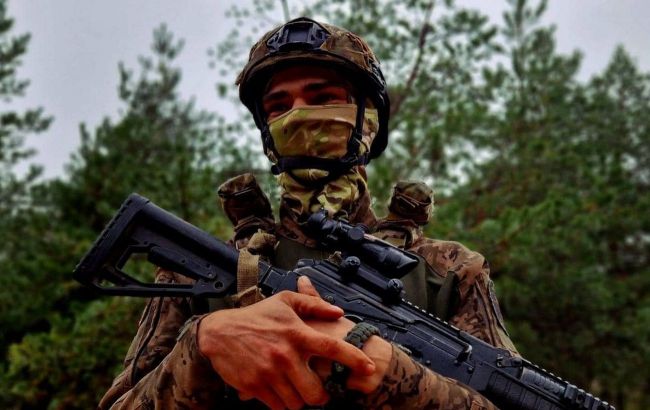 The Ukrainian Armed Forces have announced the liberation of Klishchiivka on their official Facebook page (photo: facebook.com MinistryofDefence UA)
Ukrainian military forces have liberated Klishchiivka near Bakhmut. However, the enemy continues to make attempts to regain control of the lost territories, reports 80th Separate Airborne Assault Brigade of the Ukrainian Armed Forces.
The brigade has posted a video on its Facebook page showing military personnel in Klishchiivka. The soldiers reported that the settlement was liberated by the fighters of the 80th Separate Airborne Assault Brigade, the 5th Separate Assault Brigade, and the "Lyut" Brigade from the "Guardians of Advance" formation.
"But the enemy constantly tries to inflict maximum damage on our soldiers and works with all possible means of fire impact," emphasized the servicemen.
The General Staff of the Ukrainian Armed Forces did not mention the liberation of Klishchiivka in its evening briefing on September 17. However, they reported that military forces in the Klishchiivka area repelled five enemy attacks and continue their offensive operations near Bakhmut.
Ukrainian Armed Forces advance near Bakhmut
Ukrainian forces are currently conducting offensive operations in the vicinity of Bakhmut. Recently, the town of Andriivka returned under Ukrainian control, and there have been reported battles for the Klishchiivka.
On Friday, Belarusian volunteers shared a video showing the Ukrainian military entering Klishchiivka and initially claimed its liberation. However, they later corrected their statement and apologized for prematurely declaring the town's liberation, indicating that fighting in Klishchiivka is ongoing.
Klishchiivka is located to the south of the city of Bakhmut, which was captured by occupiers after nearly a year of intense fighting, leaving it severely damaged.
Major (Reserve) of the Ukrainian Armed Forces, Oleksiy Hetman, commented to RBC-Ukraine on whether Ukrainian forces could encircle Bakhmut in the event of Klishchiivka's liberation.
Additionally, according to information from the Eastern Front of the conflict, Russian occupiers have concentrated over 50,000 troops, more than 270 tanks, over a thousand armored vehicles, and dozens of artillery units in the Bakhmut direction.