Ukrainian Armed Forces advance in Klishchiivka, Donetsk region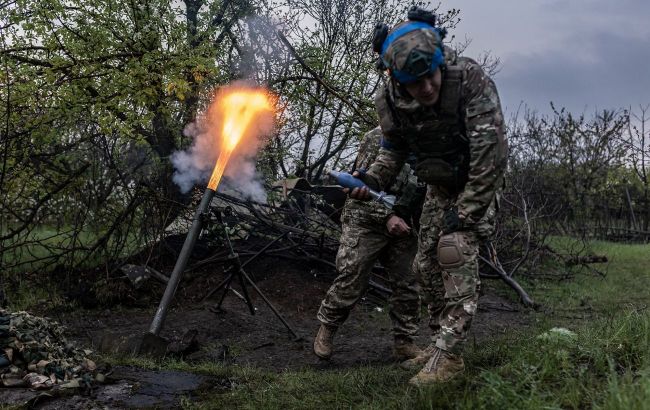 Ukrainian soldier (Getty Images)
Ukrainian military forces are advancing in Klishchiivka, Donetsk region. However, it is too early to speak about the end of the operation in this area, as Chief of the Press Service of the Eastern Group of the Armed Forces of Ukraine Ilia Yevlash says to Radio Svoboda.
"Yes, indeed, we have advancement in Klishchiivka. However, it is too early to say that we have completed the operation there. Combat actions are ongoing," he explained.
Furthermore, the Defense Forces are achieving success in the direction of Andriivka, Bakhmut, and Kurdiumivka.
(deepstatemap.live)
The situation in the Bakhmut direction
Two days earlier, Deputy Minister of Defense Hanna Maliar, while reporting on the situation at the front for the week, mentioned that in the Bakhmut direction - one of the segments of the Ukrainian military advance in the east - the Defense Forces have achieved certain success in the area of Klishchiivka and Andriivka in the Donetsk region.
Today, General Staff spokesperson Andriy Kovaliov noted that the UAF had partial success in the areas of Robotyne in the Zaporizhzhia region and Klishchiivka in the Donetsk region. The enemy conducted unsuccessful offensive actions in the regions of Novomykhailivka in the Donetsk region and south of Novodarivka in the Zaporizhzhia region.
According to experts' opinions, Ukrainian military forces may soon liberate Klishchiivka in the Donetsk region. More details you be read in the RBC-Ukraine report.