Ukrainian Armed Forces advance: Grad systems operation on the Bakhmut front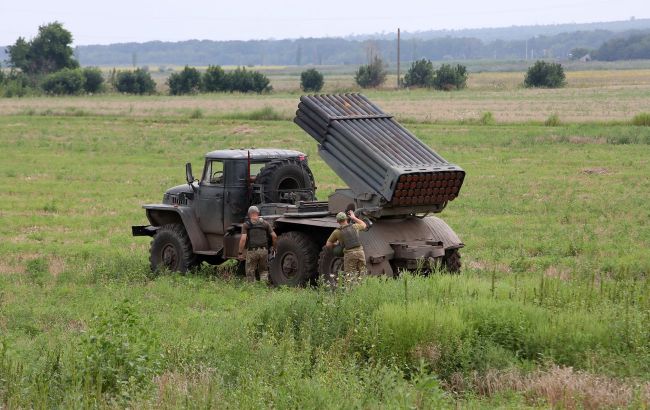 Photo: Grad MLRSs work on the Bakhmut direction (Getty Images)
The Ukrainian defense forces continue their advance in the Bakhmut direction and are making progress. The Ukrainian Armed Forces have shown how they destroy enemy equipment, reports the Commander of the Army of the Armed Forces of Ukraine, Oleksandr Syrskii.
"Along the Bakhmut direction, the defense forces continue to move forward on this front. Soldiers consistently destroy Russian equipment and personnel," the message says.
The general showcased the work of the 22nd Separate Mechanized Brigade named after Chornykh Zaporozhtsiv in the Bakhmut direction. The video captured the actions of the BM-21 Grad crew, which delivered a devastating blow to the enemy infantry.
Battles near Bakhmut
Bakhmut has been the epicenter of combat operations in eastern Ukraine for several months. Since the end of May, Ukrainian defenders have intensified their offensive actions on the flanks of Bakhmut.
Oleksandr Syrskii previously explained that the Ukrainian Armed Forces could encircle Bakhmut in an operational manner. This would prevent the occupiers from remaining in the city.
According to ISW analysts, Ukrainian forces have been successful on the southern flank of the Bakhmut direction and have pushed Russian troops out of the Klishchiivka area.