Ukrainian Air Forces revealed number of downed Kinzhal and Iskander missiles since the war started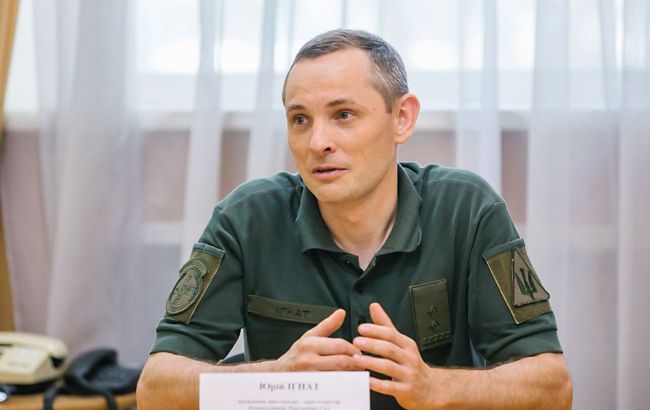 Yurii Ihnat, the Spokesperson of the Air Forces Command of the Armed Forces of Ukraine (Photo: mil.in.ua)
According to him, the Russians produce around 100 missiles of various types every month, including Kh-47 Kinzhal missiles. However, their stockpile is relatively limited.
"Regarding yesterday's attack (August 11), it involved air-launched Kh-47 Kinzhal missiles, one of which was shot down in the Kyiv region. These missiles can evade anti-aircraft defense systems and target ballistic missiles. There are not many such systems in Ukraine, but there are still results," Ihnat said.
He noted that Ukrainian air defense forces have already destroyed multiple Kinzhal missiles.
"On May 16, six missiles; on June 16, another six; and now we have one more. So, 13 Kinzhal missiles have been shot down by Ukrainian air defense. Add over 20 shot-down ballistic missiles, including Iskander and S-400. Considering that Kinzhal travels in the sky at a tremendous speed, over 7,000 kilometers per hour, there isn't much time for its elimination," Ihnat explained.
Russian attacks
Russia continues sporadically launching missiles and Iranian-made kamikaze drones at Ukraine.
On August 11, the Russian army launched missiles at Ukraine again. The aggressors fired four air-launched Kinzhal missiles toward the Kolomyia aerodrome in the Ivano-Frankivsk region.
One missile was successfully shot down within the Kyiv region, but the others hit the Prykarpattia region. An 8-year-old boy tragically lost his life due to this cynical attack.