Ukrainian Air Force to deploy second and third groups for F-16 training soon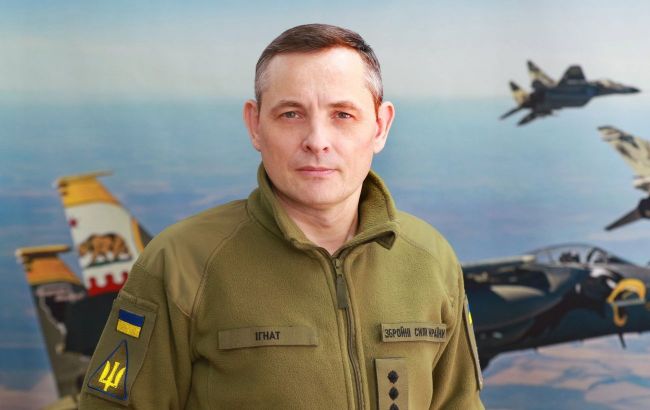 Yurii Ihnat, spokesperson for the Air Force Command of the Armed Forces of Ukraine (facebook.com/yuriy ignat)
The Ukrainian Air Force hopes that the second and third groups of Ukrainian pilots and engineers will soon depart for training on F-16 fighter jets abroad, according to the spokesperson of the Ukrainian Air Force Command, Yurii Ihnat.
"The first group has already left (for training - ed.). We hope that the second and third groups will also commence their training soon," he said.
The spokesperson for the Ukrainian Air Force said that Ukraine aims to make the most of all the training facilities provided by its allies.
Meanwhile, a portion of the pilots will remain in Ukraine to defend the skies and counteract the aggressors.
Ihnat pointed out that Ukraine's task is to prepare the infrastructure for the F-16s in consultations with its allies.
"Infrastructure isn't a major issue. The flight leadership group and communication will be adapted. Our experts, together with our partners, have been working on this process for a long time here in Ukraine," he added.
F-16s for Ukraine
This year, Ukraine's allies have formed an aviation coalition to provide Ukraine with modern fighter jets, including F-16s. The country will receive at least 61 aircraft from Denmark and the Netherlands.
Denmark has already begun training eight Ukrainian pilots on the F-16s. The Chief of the General Staff of the Armed Forces of Ukraine, Valerii Zaluzhnyi, announced that some of them are ready to start flight training.
Additionally, Defense Minister Oleksii Reznikov has said that Ukraine may receive its first F-16 aircraft no earlier than 6-7 months from now.