'Ukraine works from Russia's territory': Ukrainian Intelligence comments on strike on Pskov airbase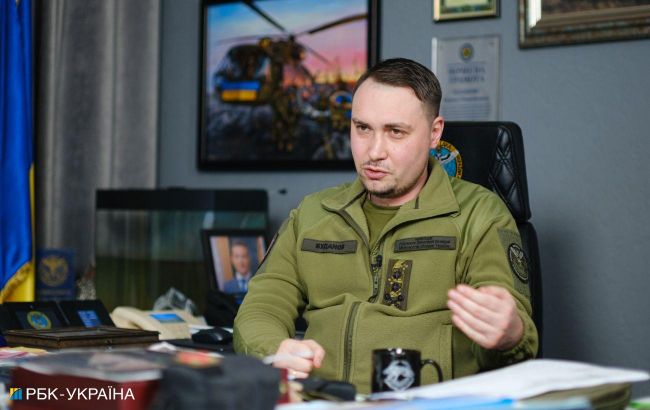 Chief of the Defense Intelligence of Ukraine, Major General, Kyrylo Budanov (Photo: RBC-Ukraine, Vitalii Nosach)
The Pskov airbase was attacked by drones launched from Russian territory. During the strike on August 30th, two Il-76 transport planes were destroyed, and two were severely damaged, according to Kyrylo Budanov, the Chief of the Defense Intelligence (GUR) of Ukraine, in the interview to The War Zone, a project of The Drive.
"We are working from the territory of Russia," Budanov stated but did not specify whether the attack was carried out by GUR personnel or Russian partisans. He also declined to disclose the types and quantities of drones used.
In his assessment of the aircraft damage, Budanov reported that "two were destroyed, and two were seriously damaged."
Photographs obtained by The War Zone from GUR sources confirm Budanov's claims about the extent of the damage inflicted during the attack.
A screenshot from an infrared camera on one of the drones used in the attack shows the immediate result of one of the strikes, hitting the same area where two Il-76 aircraft suffered damage. Fuel on board may have destroyed two others.
The War Zone notes that based on the imagery, the drone likely dropped bombs on the airbase, which may support Budanov's statement that the airbase was attacked from Russian territory rather than using long-range autonomous drones.
The Il-76 is a cornerstone of Russia's military transport aviation. Budanov mentioned they are a target for GUR because they are operational and used for "transporting military cargo and paratroopers."
Pskov attack
On the night of August 30th, there was a drone attack on six regions of the Russian Federation. One of the targets was the Pskov airbase, where, according to Andrii Yusov, a representative of the Defense Intelligence of Ukraine, four Il-76 aircraft were destroyed, and several others were damaged.
The GUR of the Ministry of Defense organized the operation, but official confirmation or denial of their involvement in reconnaissance has not been provided.