Ukraine urges Brussels to demand Hungary's explanations for spreading lies about EU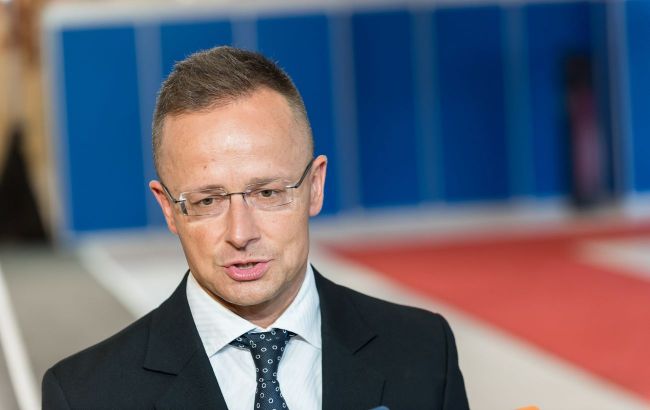 Hungarian Foreign Minister Peter Szijjarto (Getty Images)
Head of the Hungarian Ministry of Foreign Affairs, Péter Szijjártó, spread falsehoods about the EU and Russian aggression during his visit to Asia. Ukraine has called on Brussels to demand an explanation from Hungary, according to the spokesperson for the Ministry of Foreign Affairs of Ukraine, Oleh Nikolenko.
Nikolenko drew attention to Szijjártó's recent visit to Hong Kong. During his trip, the Hungarian minister accused Europe of supposedly globalizing the conflict, referring to Russia's war against Ukraine.
"In our opinion, Brussels should seek an explanation from Budapest as to why the Hungarian minister is disseminating disinformation against the European Union in the interests of Russia. This is not just about Ukraine, but also about Hungary's attempts to undermine European positions in Asia," the spokesperson noted.
What the Hungarian Minister said
The spokesperson for the Ministry of Foreign Affairs, Oleh Nikolenko, attached a video to his post in which Péter Szijjártó claims that the whole world is suffering from the consequences of the war in Ukraine. He asserts that Europe has not localized or isolated the conflict but has globalized it.
Furthermore, he said that Hungary is not alone in Europe in advocating for an immediate end to the war, the start of peace negotiations, and the signing of a peace agreement.
Scandals with Hungary
Hungary's Prime Minister, Viktor Orbán, openly takes a pro-Russian stance, frequently making statements to discredit Ukraine.
Since the beginning of the full-scale war, Hungary has not provided military assistance to Ukraine and has also blocked European Union sanctions against Russia. Additionally, Budapest continues to engage in trade with Russia, and representatives of the Hungarian government visit Moscow.
Furthermore, a representative of the Hungarian government recently said that Ukraine should not be admitted to NATO, and guarantees of security should be provided to Russia.