Ukraine to use Danube ports for its Grain from Ukraine initiative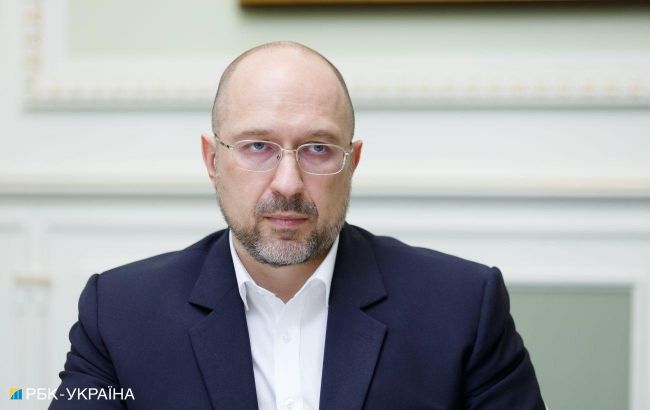 Prime Minister of Ukraine Denys Shmyhal (Vitalii Nosach, RBC-Ukraine)
Ukraine will use Danube ports for its Grain from Ukraine international humanitarian initiative, which allows shipping food to Africa and Asia, according to Prime Minister Denys Shmyhal.
"Today, the government will approve a resolution stating that our Danube ports will now be involved in providing humanitarian aid - wheat and corn - to countries in Africa and Asia," he said.
Shmyhal notes that this is an initiative of President of Ukraine Volodymyr Zelenskyy.
"This is our contribution to global food security. We are working with the UN and other partners to fully restore agricultural exports from Ukraine and to ultimately unblock our Black Sea ports," the Prime Minister added.
Grain from Ukraine
In November 2022, Zelenskyy announced the launching of the Grain from Ukraine initiative, under which Ukrainian food is sent to countries in Africa and Asia where people are suffering from hunger.
In July 2023, Russia announced its withdrawal from the grain deal, citing alleged non-compliance with its terms. The country also began shelling Ukrainian ports and grain infrastructure in southern Ukraine. This made shipping even more dangerous.
In August, Ukraine announced the opening of temporary corridors for commercial vessels in the Black Sea. The Ukrainian Navy emphasized that there was still a threat from Russia. These routes were primarily intended for the exit of civilian vessels that had been in Ukrainian ports like Chornomorsk, Odesa, and Pivdennyi since the start of Russia's full-scale invasion.