Ukraine to set terms for talks with Russia: Stoltenberg states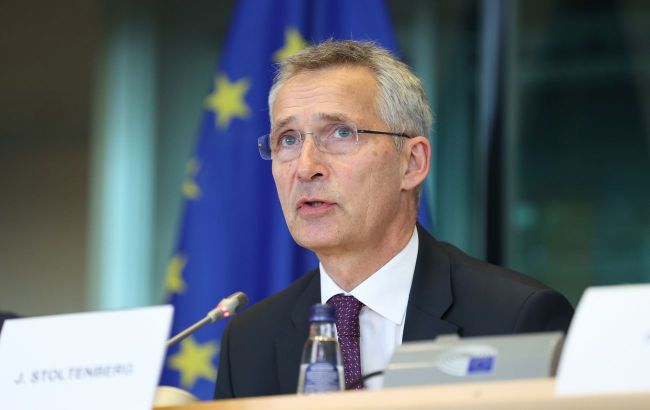 NATO Secretary-General Jens Stoltenberg (Photo: Getty Images)
Only Ukraine will make decisions regarding the terms of peace negotiations with Russia, according to the Secretary-General of the North Atlantic Treaty Organization (NATO), Jens Stoltenberg, cited by Le Monde.
"It's up to Ukrainians, and Ukrainians alone, to decide when the conditions for negotiations are in place, and to decide at the negotiating table – in the event of eventual negotiations – what an acceptable solution is," Stoltenberg said.
Arranging the meeting between Zelenskyy and Putin
A few days ago, the Lebanese publication L'Orient-Le Jour reported that the President of the United Arab Emirates, Mohammed bin Zayed, allegedly wants to organize a meeting between the President of Ukraine, Volodymyr Zelenskyy, and the Russian leader, Vladimir Putin.
According to journalists' information, the UAE intends for these negotiations to take place during COP28 - the United Nations Climate Change Conference.
Last year, Zelenskyy made a decision based on the National Security and Defense Council's resolution, stating the impossibility of negotiations with Putin.
Moreover, Mykhailo Podolyak, an advisor to the Head of the Presidential Office, recently emphasized that Ukraine currently needs arms supplies rather than dialogue with Russia.