Ukraine to receive over 150 drones from French company Delair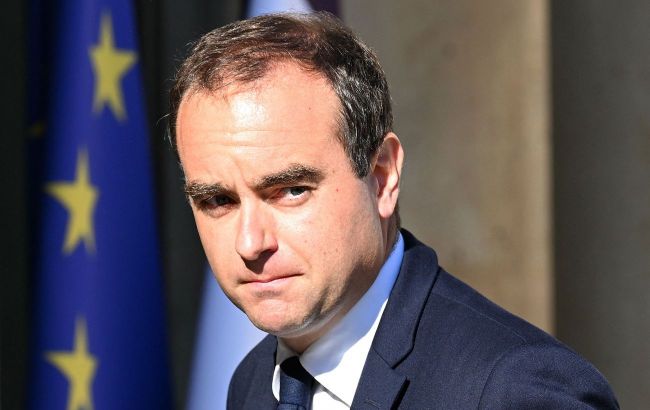 French Minister of Defense Sébastien Lecornu (Photo: Getty Images)
Ukraine will receive over 150 drones from the French company Delair. They will help to more effectively repel Russian aggression, according to the French Minister of Defense Sébastien Lecornu.
"Delair and its CEO are a concrete example of France's support for Ukraine," the statement says.
Photo: CEO of Delair and Minister of Defense of France (facebook.com/don.gp.gov.ua)
According to the minister, Ukraine has chosen the type of drone, and the French government has funded the production of these drones.
This involves over 150 drones that are already being delivered to Ukraine. The minister doesn't specify the type of drone that the Ukrainian military will receive.
"This is concrete for our industry, and this is concrete for Ukraine," Le Drian added.
Help from France
Earlier, the head of the Ukrainian Ministry of Foreign Affairs, Kateryna Klymenko, stated that France would increase its assistance to Ukraine, with new deliveries being prepared.
Recently, former Ukrainian Minister of Defense Oleksii Reznikov held "very productive" talks with French Minister of Defense Sébastien Lecornu.
Following these discussions, Ukrainian President Volodymyr Zelenskyy held extensive talks with French President Emmanuel Macron, addressing defense, grain agreements, and security guarantees for Ukraine.