Ukraine to receive almost $250 mln for demining, says Minister of Economy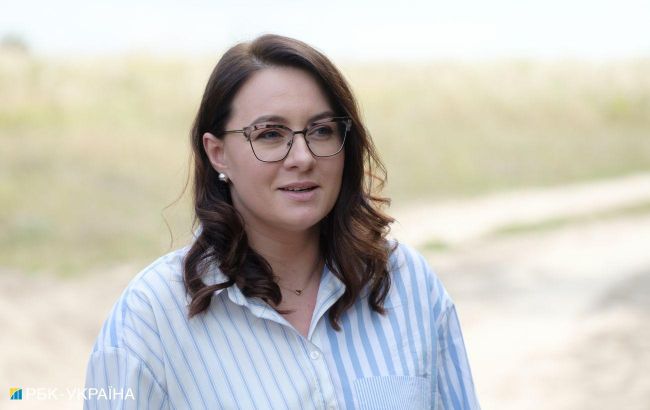 Minister of Economy Yulia Svyrydenko (Vitalii Nosach, RBC-Ukraine)
Ukraine's allies have agreed to extend significant financial assistance for humanitarian demining efforts. The country is set to receive nearly $250 million, according to Minister of Economy Yulia Svyrydenko.
"The donors, including the United States, European Union, Japan, Germany, United Kingdom, Norway, Sweden, Italy, Lithuania, Netherlands, Denmark, Canada, Austria, Switzerland, South Korea, and the Howard G. Buffett Foundation, will collectively allocate over $244 million to support Ukraine's humanitarian demining needs," she wrote.
The minister also revealed that by the end of the year, Ukraine is expected to receive the following assistance:
Ten demining machines from the Croatian company DOK-ING.
Ten machines from Global Clearance Solutions.
Over 200 pyrotechnic devices.
More than 600 metal detectors.
Fifty explosive disposal machines.
Individual demining kits.
Blast-resistant suits.
Quadcopters.
Robotic systems for disarming explosive ordnance.
Svyrydenko added that Ukraine has already secured agreements to localize the production of DOK-ING and Hydrema equipment.
Nearly one-third of Ukraine's territory contaminated with mines
The United Nations Deputy Secretary-General, Rosemary DiCarlo, previously said that nearly one-third of Ukraine's territory is contaminated with unexploded ordnance and landmines. These hazardous remnants of war pose a threat to the safety of Ukrainian civilians for many years to come.
Tragically, innocent Ukrainian civilians continue to be affected by accidental detonations of explosives and mines left behind by Russian occupiers. For instance, just a week ago, a tractor driver fell victim to a mine explosion in the Sumy region.