Ukraine to receive $890 mln tranche from IMF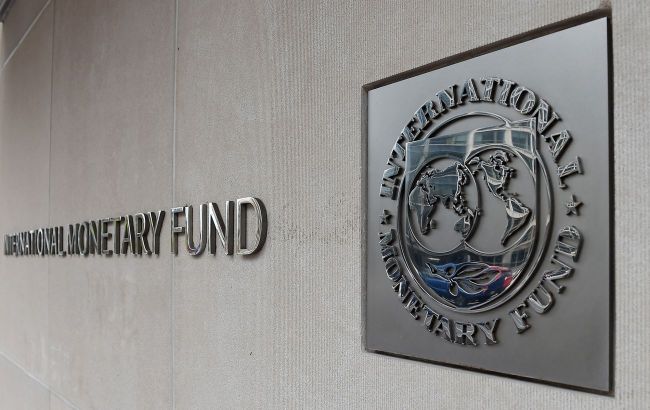 International Monetary Fund (Photo: Getty Images)
The IMF Board completed the first review of the extended arrangement under the Extended Fund Facility (EFF) for Ukraine, allowing the authorities to draw the equivalent of about $890 million, says the post on the official website of the IMF.
These funds will be channeled for supporting Ukraine's budget. The Fund noted that the official authorities have made significant progress in fulfilling their obligations under the EFF in challenging conditions, meeting all relevant quantitative performance criteria by the end of April.
The IMF also added that strong ownership and reform momentum are necessary to safeguard macroeconomic stability, enhance institutional reforms, and support reconstruction efforts while facilitating Ukraine's path to EU accession.
The Fund added that Ukraine's economy has been showing more resilience than expected. It is noted that the GDP growth forecast for 2023 has been raised to 1-3% as domestic demand is recovering and inflation is slowing down.
Earlier, the Cabinet of Ministers approved the text of the updated Memorandum with the IMF, which includes specific plans of the Ukrainian government. Prime Minister Denys Shmyhal stated that the Ukrainian government hopes for the decision of the IMF Board of Directors regarding the next tranche.
IMF Program
On March 31, the IMF approved a four-year EFF program for Ukraine amounting to $15.6 billion and allocated the first tranche of $2.7 billion. The program is part of the international support package for Ukraine with a total value of $115 billion.
As part of the program, the Ukrainian government has committed to implementing 19 structural benchmarks for continued financing.
The IMF mission worked in Vienna from May 23 to May 30, 2023. An agreement was reached on an updated set of measures and financial-economic policy. The agreement now requires approval by the IMF Executive Board, after which Ukraine will receive a tranche of $900 million.