Ukraine to join EU within 2 years, NATO even earlier: Deputy PM for Euro-Atlantic Integration states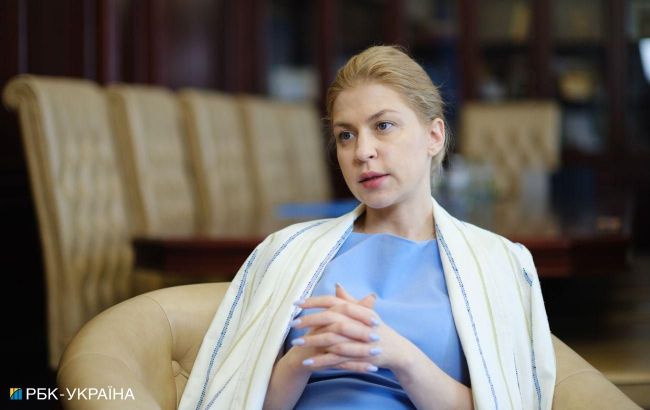 Deputy Prime Minister for European and Euro-Atlantic Integration of Ukraine Olha Stefanishyna (Photo: Vitalii-Nosach-RBC-Ukraine)
Ukraine may join NATO before the European Union. This will be a guarantee of security for all of Europe, according to the statement made by Deputy Prime Minister for European and Euro-Atlantic Integration of Ukraine Olha Stefanishyna, in an interview with Voice of America.
"We will be a member of the EU in the next 2 years, but, of course, the course of the war will determine the political framework. I believe that 2 years will be enough for us to be fully prepared, and when the war ends, we will do 10 times more than we are doing now to have this decision adopted," she said.
According to Stefanishyna, Ukraine is one of the main partners of the EU because it has the largest economic market. From this perspective, Ukraine's readiness to join the EU is higher than that of other countries.
"The decision that Ukraine will become an EU member has been made, with all its agrarian territories, with everything it has. The reality in which Ukraine will no longer be an agrarian country does not exist," she emphasized.
At the same time, she notes that Ukraine is also working on a path to NATO membership. However, the decision depends not only on Ukraine.
"The issue of NATO is a political decision. It was made at the summit in Vilnius. Today, we are working to enhance compatibility with the Alliance's forces and to strengthen the country's strategic defense capability through reforms and the lessons of the war that we have learned on our own," she stated.
Stefanishyna believes that Ukraine may join NATO faster than the EU. This is because after a victory, the Alliance would want to have a country with one of the strongest armies as a guarantee of security for Europe.
The decision at the NATO summit in Vilnius
Ukraine did not receive a direct invitation from allies to join NATO at the Vilnius summit. According to NATO Secretary-General Jens Stoltenberg, Ukraine will receive an invitation when "all allies agree, and conditions are met."
In addition, NATO countries agreed that Ukraine would be able to join the Alliance without a Membership Action Plan in a somewhat simplified procedure, similar to the one Finland used to join and Sweden will use in the coming months.
Moreover, the G7 countries decided to provide Ukraine with security guarantees, mostly involving the supply of weapons but not replacing Article 5 of the NATO treaty on collective defense in case of war.
Ukraine's accession to the EU
Last year, Ukraine obtained candidate status for EU membership. Now, Kyiv needs to fulfill a series of conditions to become a full-fledged member of the bloc.
As of the end of June, Ukraine had fulfilled two out of seven conditions necessary to start negotiations.
At the same time, Deputy Prime Minister for European and Euro-Atlantic Integration Olha Stefanishyna is confident that negotiations on EU accession will begin this year.