Ukraine shelling on August 15: How Russians are planning strikes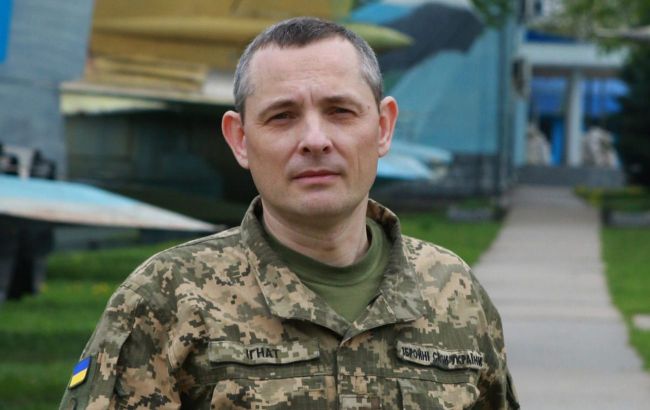 Yurii Ihnat, spokesperson for the Air Forces Command of the Armed Forces of Ukraine (Photo: armyinform.com.ua)
According to Yurii Ihnat, spokesperson for the Air Forces Command of the Armed Forces of Ukraine, and his statement made during an interview on Radio Svoboda/Radio Liberty, in the course of today's attack by Russian forces on Ukraine, missiles altered their flight paths. This tactic is employed by the Russian military to maximize their impact and inflict damage effectively.
According to Ihnat, the adversary is striving to ensure that as many missiles as possible reach their intended targets.
"They are currently planning strikes, programming routes in such a way as to bypass our anti-air defense as effectively as possible, utilizing vulnerable points based on intelligence data, naturally. Well, and the missiles are constantly altering their trajectories," Ihnat explained.
He added that the missiles change course rapidly, such that by the time a message indicating their trajectory is sent via a Telegram channel... If the direction of movement is detected, say, towards the Kyiv region, while the next message is being composed with just three words: "headed towards Kyiv," the missile has already shifted direction, moving toward another area. Then it alters its course again, and again," the spokesperson noted.
Missile attack on Ukraine on August 15
During this night, Russian forces launched 28 cruise missiles at Ukraine. The air defense managed to intercept 16 of them. The strikes hit Lviv and Dnipro, Lutsk and Khmelnytskyi, Zaporizhzhia and Smila.
Specifically, in Lviv, impacts were recorded on residential buildings and the grounds of a kindergarten.
In Lutsk, there were hits on one of the industrial enterprises, resulting in the loss of three lives.
In Dnipro, there was also a strike in an industrial facility, causing injuries to two individuals.
Read more details on the overnight missile attack here.