Ukraine sets condition to drop WTO lawsuits over grain issue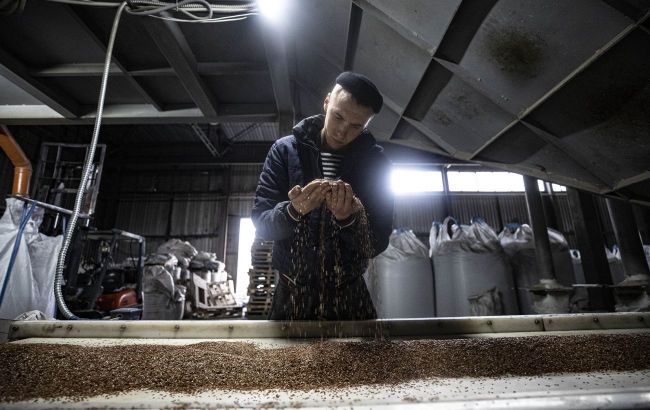 Ukraine sets condition to drop WTO lawsuits over grain issue (Getty Images)
Ukraine will withdraw its lawsuits against 3 EU states from the World Trade Organization (WTO) only if it receives guarantees of no future restrictions on grain exports, according to Ukraine's Deputy Minister of Economy Taras Kachka.
"It is crucial for us that the Polish side and other countries in the European Union guarantee us that such restrictions will not happen in the future... Therefore, only when we receive these guarantees, we will formally announce to the world that this dispute is resolved. I believe this issue will be addressed last," said the official, commenting on withdrawing the WTO lawsuits.
He also notes that it is currently essential to launch the mechanism for coordinating and verifying Ukrainian grain exports since the European Union and its member states have basically agreed to such a proposal. Ukraine finds such a mechanism acceptable.
"Our WTO lawsuits, as we can see from the reactions of our partners, were the right step because they outlined the nature of our discontent," added Kachka.
Grain dispute
On September 15, the European Commission decided to lift restrictions on the Ukrainian grain import imposed by Hungary, Poland, Slovakia, Bulgaria, and Romania.
Despite this decision, Poland, Hungary, and Slovakia continued unilateral measures against Ukrainian imports.
In response, Ukraine filed lawsuits against Poland, Hungary, and Slovakia with the World Trade Organization.
Poland, Czechia, Hungary, and Slovakia are calling on Ukraine to withdraw its WTO complaint.