4 EU states urge Ukraine to withdraw WTO complaint over grain import ban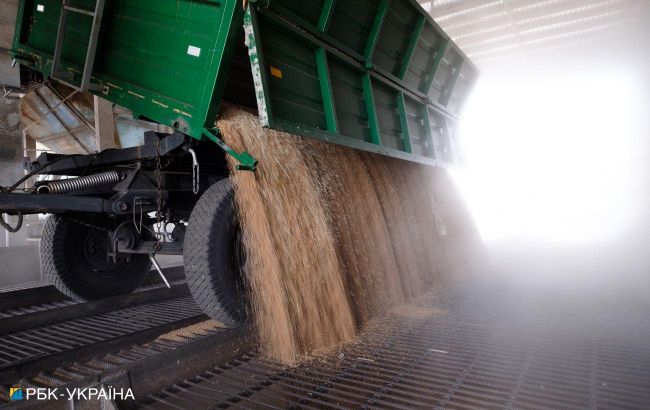 4 EU states urge Ukraine to withdraw WTO complaint over grain import ban (Vitalii Nosach, RBC-Ukraine)
Poland, Czechia, Hungary, and Slovakia are calling on Ukraine to withdraw its complaint to the World Trade Organization (WTO) over the grain import ban, according to RMF 24.
The Ministers of Agriculture from the Visegrad Group states, including Poland, Czechia, Hungary, and Slovakia, have stated that Ukraine's withdrawal of the complaint from the WTO "would improve the atmosphere in their relations."
"We received the decision by Ukraine to file a complaint with the WTO against our country with great surprise and concern, and we expect Ukraine to withdraw this decision," said Deputy Minister of Agriculture of Poland Ryszard Bartosik.
He mentioned that Ukraine's Minister of Agriculture, Mykola Solskyi, did not respond to his question on withdrawing the complaint during negotiations in the Czech city of Znojmo.
"The minister said it is not a key issue, but it is a key issue for us. It is very important. It would create a good climate, and we would avoid months of deliberation," Bartosik said.
He also notes that Ukraine insists on its position about issuing its own licenses.
"We cannot agree to this at the moment because we believe that we should be the ones issuing licenses to accept or reject grain. We believe that such a position could lead to an uncontrolled flow of grain into our country," he said.
Bartosik pointed out that the fact that "transit volumes are increasing every day, every week, every month speaks in favor of the embargo. Therefore, it is unclear why the European Union did not extend its regulation."
According to him, the most important conclusion from the meeting is that Ukrainian grain should go where it is needed. It should not pose problems in the markets of neighboring countries and negatively affect agriculture in these countries.
Following the meeting, Minister of Agriculture of Czechia Marek Výborný announced that the Visegrad partners called on the European Commission to control the "solidarity corridors" through which Ukrainian grain is supposed to go to third countries. They proposed implementing a deposit system for Ukrainian agricultural products passing through EU territory.
Grain dispute
On September 15, the European Commission lifted the ban on importing Ukrainian grain into five neighboring countries. However, Poland, Hungary, and Slovakia extended their bans unilaterally.
In response, Ukraine filed complaints with the WTO.
Both Ukraine and Poland expressed confidence that the countries would find a solution to satisfy both sides.
Today, Prime Minister of Ukraine Denys Shmyhal announced that Ukraine is introducing a new mechanism for grain exports to neighboring countries.