Ukraine's PM reacts sharply to Poland's calls for grain import ban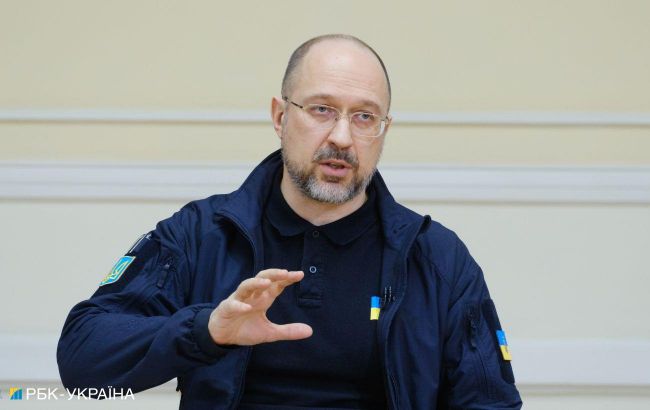 Prime Minister of Ukraine Denys Shmyhal (Vitalii Nosach, RBC-Ukraine)
Ukraine expects that neighboring countries will not restrict the export of Ukrainian agricultural products. Poland's calls for extending restrictions may be connected to upcoming elections in the country, according to Ukrainian Prime Minister Denys Shmyhal.
"We cooperate very fruitfully with the governments of Romania and Slovakia, there is pressure on them, and they are leaning towards supporting us. This is the work of our entire team. We hope that the coalition of 5 countries will not make individual decisions on export restrictions," he said.
Shmyhal thanked Poland for its assistance in transit, humanitarian, and military support, and Romania for doubling the transit of Ukrainian products.
The Prime Minister suggests that restrictions on the import of Ukrainian grain in Poland may be related to the pre-election period, but he calls for no manipulations on Ukraine's situation.
"In Poland, there is indeed a pre-election period. I call it political populism when politicians use the electoral period and manipulate data to gain political advantage. Ukraine is not in a position to allow someone to grow politically on our situation," he added.
According to Shmyhal, Ukraine supplies grain to the EU based on existing agreements. In the event of a market imbalance, the Ukrainian government is ready for negotiations.
"If we see that Ukraine is flooding a neighbor's market and disrupting the balance, we are ready for immediate negotiations. But this has not happened; it is practically impossible. We are interested in transit, and we are interested in not being politically demeaned and not being presented with such conditions. Do not build your political ambitions on us. Therefore, we will turn to the court; it's about dignity, it's about good neighborliness," emphasized Shmyhal.
Grain issues
In May 2023, the European Union allowed 5 countries (Poland, Hungary, Romania, Bulgaria, and Slovakia) to impose a ban on the sale of Ukrainian wheat, corn, rapeseed, and sunflower seed on the domestic market.
Earlier, neighboring countries called on the EU to extend the ban on Ukrainian grain imports. The Bulgarian parliament canceled the embargo.
Poland expects that the EU will extend the restrictions until the end of the year. The issue of grain exports will be discussed by the presidents of Ukraine and Poland during their meeting in New York next week.
Previously, Shmyhal stated that Ukraine would turn to the World Trade Organization's arbitration due to Poland's decision to extend the ban on grain imports.