Ukraine's Parliament forecasts term for re-voting on e-declaration bill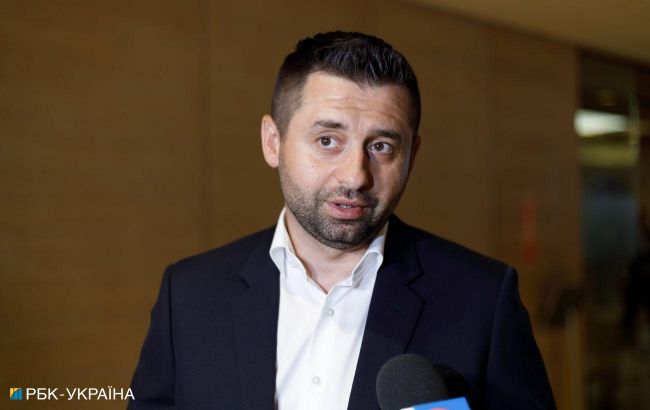 David Arakhamia (Photo: Vitalii Nosach-RBC-Ukraine)
The Ukrainian Parliament plans to pass a law on electronic declaration, taking into account the proposals of President Volodymyr Zelenskyy, by the end of September, according to a statement by the head of the Servant of the People faction in the Parliament, David Arakhamia.
"We accept this demand from civil society (referring to e-declaration with an open registry - Ed.) normally and constructively. The President has returned it. We will vote on it. I believe that everything will be voted on and signed by the end of this month. I don't expect any quirks," Arakhamia noted.
E-declaration law
Electronic declaration for officials was abolished after the start of the full-scale Russian occupation of Ukraine.
Now, this provision has been decided to be reinstated. The Ukrainian Parliament passed the corresponding law but without the important amendment regarding the opening of the declaration registry.
Following this, Ukrainians created a petition calling on President Volodymyr Zelenskyy to veto the law.
The head of state did just that. He also urged parliamentarians to pass a new law that includes the provision for an open registry.