Zelenskyy vetoes draft law on e-declarations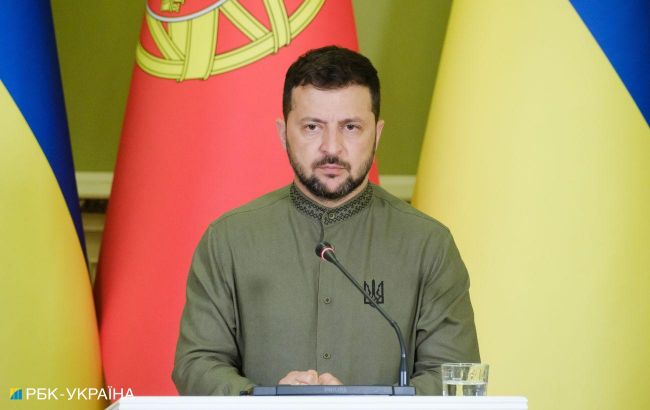 President Volodymyr Zelenskyy (Vitalii Nosach, RBC-Ukraine)
President Volodymyr Zelenskyy has vetoed a law that retained restrictions on electronic declarations. He stated that declarations must be made public.
"Veto. This morning, the Verkhovna Rada of Ukraine passed a law that retained restrictions on electronic declarations. These restrictions are unacceptable. Declarations must be open," said Zelenskyy.
The president emphasized that declarations should be open now, not in a year.
"The register should be open right now. Actually, the law should be voted on with this main amendment. Preferably, quickly," Zelenskyy noted.
Electronic declaration law
On September 5, members of the Ukrainian Parliament supported the reinstatement of electronic declarations in Ukraine, which had been suspended due to Russia's full-scale aggression.
However, lawmakers refused to approve an amendment to the bill that would have required the immediate opening of the declaration registry.
The bill stipulated that electronic declarations would remain non-public for another year. However, any official could request that their declaration be made public through the National Agency on Corruption Prevention.
The "Servant of the People" party explained this decision to keep the registry closed for now as a response to requests from declarants living in conflict-affected areas.
Nevertheless, this decision caused outrage both in society and among anti-corruption organizations. A petition urging the president to veto the bill collected the necessary number of signatures in just a few hours. The call to veto the bill was also echoed by the President of Ukraine and the European Parliament.
As previously reported by RBC-Ukraine, sources revealed that the head of state could veto the law on electronic declaration, which he did today.