Zelenskyy may veto law on e-declaration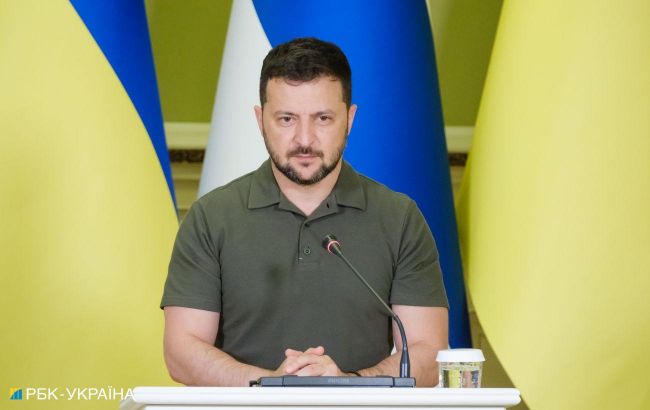 Ukrainian President Volodymyr Zelenskyy (Photo: RBC-Ukraine, Vitalii Nosach)
President Volodymyr Zelenskyy may veto the bill passed by the Parliament regarding the return of electronic declaration, the governmental sources informed.
According to one of the interlocutors, the head of state returned the bill to the Parliament without signing it because the provision allows officials not to publicly disclose their assets for another year.
"It is quite likely that the president will impose a veto," confirmed another source from the President's team.
What's wrong with the return of e-declaration
This week, the Verkhovna Rada of Ukraine adopted a bill on reinstating electronic declaration in Ukraine, suspended due to Russia's full-scale aggression. However, members of Parliament refused to approve an amendment to the bill that would have required the immediate opening of the register of electronic declarations.
The approved document in Parliament states that electronic declarations will not be made public for another year. Still, each official can request the National Agency for the Prevention of Corruption (NAPC) to make their declaration public.
The head of the parliamentary majority, David Arakhamia, explained that they decided to keep the register closed for now due to the requests of declarants from local communities living in frontline areas.
This decision by the Parliament has caused outrage in society and among anti-corruption organizations. A petition calling for the veto of this bill was created on the President's website and garnered the required number of signatures within a few hours. Both Zelenskyy and the European Parliament called on him to veto the bill.
During a press conference in Kyiv on Wednesday, the President stated that the e-declaration bill would be made after consultations with the Deputy Prime Minister for European and Euro-Atlantic Integration of Ukraine, Olha Stefanishyna.
The reinstatement of electronic declaration is an essential step for Ukraine to join the European Union.