Ukraine's MPs announce resignation of Sports Minister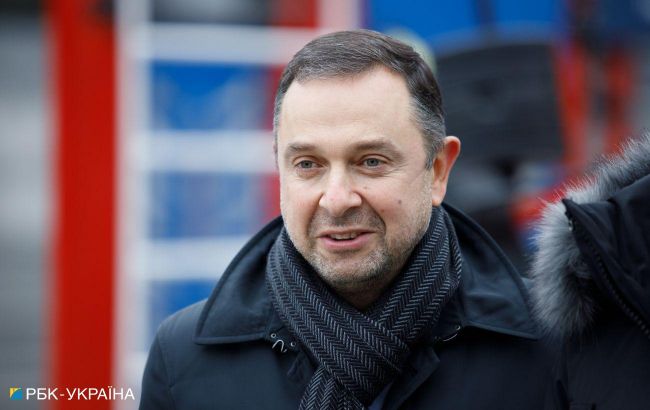 Minister of Youth and Sports, Vadym Huttsait (Vitalii Nosach, RBC-Ukraine)
Ukrainian Parliament Verkhovna Rada will dismiss one of the ministers this week. The candidate for dismissal is the Minister of Youth and Sports, Vadym Huttsait, according to the head of the Servant of the People faction, David Arakhamia.
"I announce the dismissal of one of the ministers of the Cabinet of Ministers this week," he wrote.
Arakhamia did not mention the name of the minister, but according to another MP, Yaroslav Zhelezniak (Holos faction), the government will dismiss the Minister of Sports, Vadym Huttsait.
"Minister of Sports Vadym Huttsait will be dismissed," Zhelezniak wrote.
RBC-Ukraine sources within the parliament confirmed the information.
Who is Vadym Huttsait
Before his political career, Huttsait was known as a Ukrainian fencer, specializing in sabre, and an Olympic champion. In March 2020, he was appointed as the Minister of Youth and Sports, and since November 17, 2022, he has also held the position of President of the National Olympic Committee of Ukraine.
His resignation was discussed at the beginning of 2023. According to RBC-Ukraine, "the chairs were shaking" under eight ministers, including Serhii Shkarlet, Oleksandr Tkachenko, and Pavlo Riabikin, who later did lose their positions.
During the full-scale invasion by Russia, Huttsait made a controversial decision to ban Ukrainian athletes from participating in competitions where representatives of Russia or Belarus were present. This decision drew criticism from the sports community as it prevented participation in the Olympic Games qualification. Later, the ban was lifted.