Ukraine's MFA chief discusses EU accession in Paris: Talks could start by the end of 2023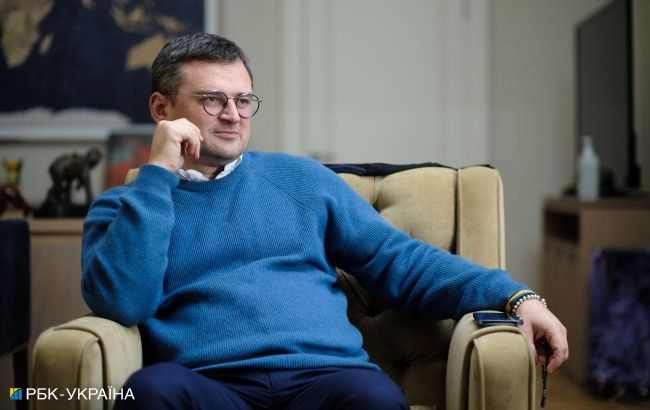 Minister of Foreign Affairs of Ukraine Dmytro Kuleba (Vitalii Nosach, RBC-Ukraine)
Ukraine and France discussed Ukraine's EU accession. Ukraine aims to start negotiations on EU membership by the end of the year, as Minister of Foreign Affairs of Ukraine Dmytro Kuleba says during a press conference with his French colleague in Paris.
"We talked about the path that the European Union and Ukraine should take by the end of this year to open negotiations on Ukraine's EU membership. I thanked France for the fact that President Macron was one of the first leaders who began to promote the issue of granting Ukraine a candidate status," Kuleba said.
The minister emphasizes that Ukraine has already implemented a number of reforms that were set before joining the EU. According to him, the European Union has also taken certain steps.
Kuleba also discussed Ukraine's future accession to NATO in Paris.
"Considering the last NATO summit in Vilnius, we are talking about further steps, because it is obvious that without Ukraine as an EU and NATO member, Europe will not be a safe place to live," the minister said.
Ukraine's path to the EU
Last year Ukraine received a candidate status for joining the European Union. The European Commission has set a number of requirements for Ukraine, in particular, reforming the system of law enforcement agencies and justice, as well as the fight against corruption.
In June, the EU announced that Ukraine had fulfilled two of the seven conditions for joining the European Union.
The Ukrainian authorities emphasized they would like to start membership negotiations by the end of this year.