Ukraine's membership in NATO will secure lasting peace after the war, Stoltenberg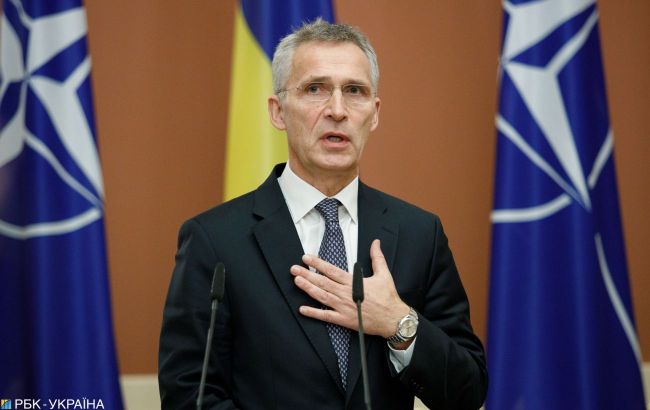 Photo: Jens Stoltenberg, NATO Secretary-General (Vitalii Nosach/RBC-Ukraine)
Ukraine's accession to the North Atlantic Alliance will be a guarantee of long-lasting and stable peace, preventing a repeat of Russia's aggression. This thought was expressed by NATO Secretary-General Jens Stoltenberg during his public lecture at the Council on Foreign Relations' analytical center.
Stoltenberg reminded that Ukraine cannot receive an invitation to NATO as long as an active phase of war continues. According to him, it is essential to look beyond this war because when it eventually ends, whether in the near or distant future, measures must be taken to ensure that history does not repeat itself.
The NATO Secretary-General emphasized that Russian aggression against Ukraine did not begin last year but much earlier. It started with the annexation of Crimea, followed by Russian forces entering Donbas in 2014. The Minsk Agreements on a ceasefire were reached during that time, but Russian-backed terrorists regularly violated them. In 2022, Russia launched a full-scale invasion of Ukraine.
"If there is an end now to the fighting, we need to be sure that it is the real end, it stops there. And therefore it means there has to be a framework to guarantee the security, the territorial integrity, and the borders of Ukraine. And of course, NATO membership is one way of achieving that. There are also ideas of bilateral arrangements. But in one way or another, there is a need for guarantees. There is a link between the membership issue, and how to envisage the end of the war, secure enduring and lasting peace after the war," Stoltenberg emphasized.
Ukraine's NATO membership
Ukraine wished to receive an invitation to join NATO during the summit in Vilnius, which took place in July of this year. Kyiv understands that it can only join the Alliance after the cessation of hostilities but plans to receive a kind of political signal from its allies.
Stoltenberg noted that Ukraine will receive an invitation when "all allies agree and conditions are met."
In particular, NATO member countries at the summit agreed that Ukraine could join the Alliance without a Membership Action Plan, under a somewhat simplified procedure.