Ukraine's intelligence preparing Kerch-like operations in Crimea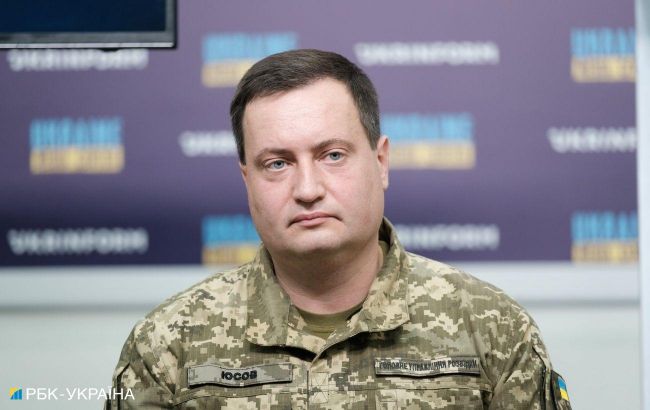 Representative of the Defense Intelligence of the Ministry of Defense of Ukraine Andrii Yusov (Vitalii Nosach, RBC-Ukraine)
The Ukrainian military is preparing new operations in Russian-occupied Crimea. These operations will be similar to the recent attack that damaged the port infrastructure of the Zatoka plant and the Russian Askold missile carrier in Kerch, as Andrii Yusov, a representative of the Defence Intelligence says on the Espreso TV channel.
He says that the public will learn about the results of these new operations in the near future.
"Currently, preparations are underway for a series of operations similar to the events in Kerch. There are still enough carriers of the Kalibr (cruise missiles) in the Black Sea Fleet of the Russian Federation. In other words, we shouldn't be satisfied with just one Askold. I am confident that there will be more news in the near future," he said.
Yusov did not confirm or deny the information circulating in the media about the ship's captain from Ingushetia leaking the coordinates for $1,500.
"There is no need to comment on such things at this stage... We won't talk about it. We use different motivations for communication with the enemy - both ideological and financial," he added.
Kerch strike
On November 4, explosions rocked the temporarily occupied Kerch in Crimea. Russian occupiers initially claimed it was the work of anti-aircraft defense.
Ukrainian military later announced that they targeted the shipbuilding plant Zatoka in Crimea.
The attack also damaged the Askold ship, Kalibr missiles carrier, which the occupiers planned to introduce into the Black Sea Fleet in December of this year. According to available information, the Russian ship suffered significant damage and may not be repairable.
The Department of Strategic Communications of the Armed Forces showed a photo of the consequences. The footage revealed that the Defense Forces caused significant damage to Askold.
Military expert Oleksii Hetman told RBC-Ukraine about the significance of the strike in Kerch.
For more details about the attack, you can read the report on RBC-Ukraine.