Ukraine's intelligence chief explains what influences speed of the counteroffensive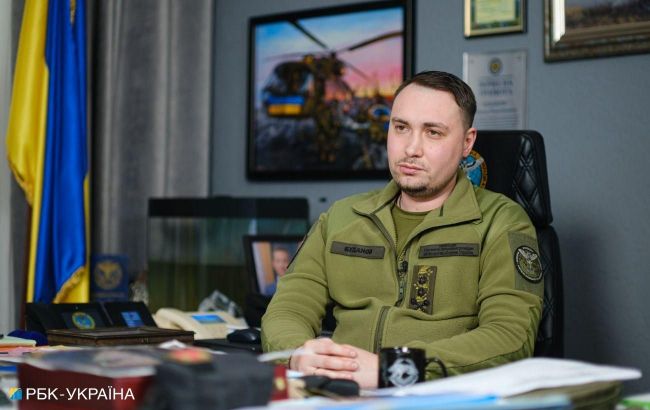 Photo: Chief of the Defense Intelligence of Ukraine, Kyrylo Budanov (Vitalii Nosach/RBC-Ukraine)
The availability of anti-tank systems and kamikaze drones has reduced the effectiveness of armored vehicles in the war and has influenced the Ukrainian Armed Forces' counteroffensive, believes Kyrylo Budanov, the Chief of the Main Intelligence Directorate of the Ministry of Defense of Ukraine.
According to him, weather conditions also affect the counteroffensive, as fighting in cold and muddy conditions is always more challenging.
"But let's look at last year's fall; no one stopped the combat operations then. This year will be the same. Combat operations and advances will continue on all fronts. There are issues with wheeled vehicles even in summer; the use of tracked vehicles is adapted," said Budanov.
Budanov noted that the effectiveness of any armored vehicle has been reduced due to the large number of portable anti-tank systems and kamikaze drones.
"That's why our advances are mainly on foot. It was the same last fall in Bakhmut; the use of vehicles was minimal," he added.
Counteroffensive by the Ukrainian Armed Forces in the south
In recent months, the Ukrainian Armed Forces have intensified their offensive in the Zaporizhzhia region, with battles taking place on two fronts - Melitopol and Berdyansk.
Western media reported that Ukrainian forces had breached the first line of defense held by the occupiers in the south. According to the General Staff, the Ukrainian military continues their offensive actions to the east and south of the liberated Robotyne.
Meanwhile, British intelligence suggests that Russia has moved units from other directions to Robotyne, which could weaken its offensive capabilities in other parts of the front.