Ukraine's inflation slows down: National Bank of Ukraine points to temporary factors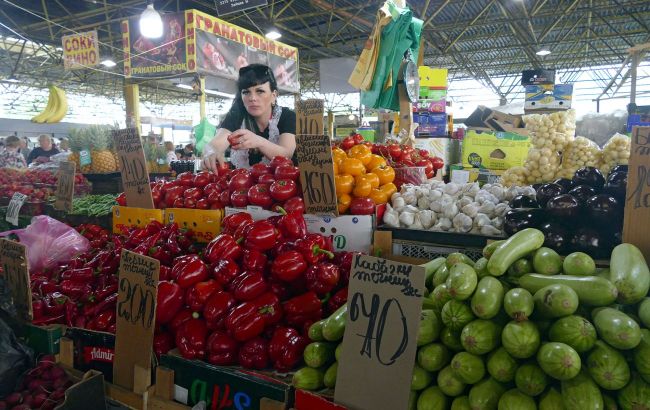 Photo: NBU identified temporary factors behind inflation deceleration (Getty Images)
In September 2023, consumer inflation in Ukraine slowed to 7.1% on an annual basis. Several factors contributed to this, with some being of a temporary nature, according to the results of the meeting of the NBU's Monetary Policy Committee on October 25, during which it supported the reduction of the key policy rate from 20% to 16%.
According to the National Bank of Ukraine's assessments, the inflation slowdown persisted in October as well.
"Such price dynamics were driven by a number of factors, some of which are temporary. Good harvests and the ensuing increase in the supply of food products contributed to a significant reduction in food inflation. The fixing of tariffs for some utilities restrained the growth in administrative prices," the report states.
Measures taken by the National Bank to support currency market stability helped alleviate fundamental inflationary pressure. This curbed the price increase of a wide range of goods with a substantial share of imports in their cost and contributed to an improvement in expectations, as noted by the National Bank of Ukraine.
The inflation forecast
It's worth recalling that in October, the National Bank revised its inflation forecast for the end of 2023 from 10.6% to 5.8%. The faster-than-expected decline in inflation is primarily attributed to increased food supply amid higher harvests, rising production, and export challenges in the agricultural sector.
Further, the impact of this factor will gradually diminish. Coupled with a low comparison base for food prices this year and the sustained pressure on business costs from wages and energy, this will lead to a certain acceleration of inflation, reaching 9.8% by the end of 2024.
In 2025, the pace of consumer price growth will slow to 6% against a backdrop of reduced security risks, allowing businesses to gradually streamline logistics and production. However, price pressures will persist due to labor market disparities, increased consumer demand, and rising administrative tariffs.