Ukraine's Foreign Minister responds to calls for peace talks with Putin: 'Ask Prigozhin'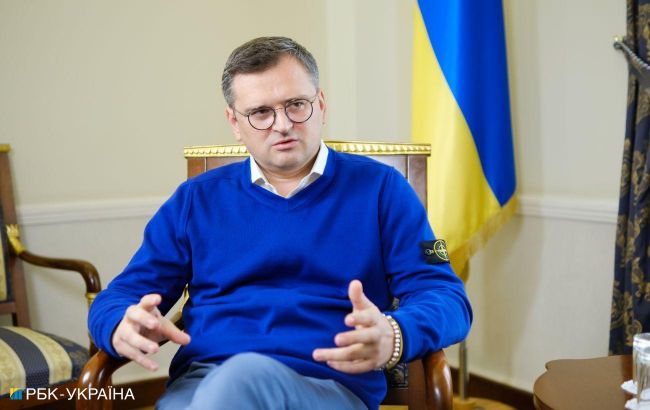 Minister of Foreign Affairs of Ukraine Dmytro Kuleba (Vitalii Nosach, RBC-Ukraine)
Ukraine will not engage in negotiations with the Russian dictator Vladimir Putin. Kremlin promises cannot be trusted, as Ukrainian Foreign Minister Dmytro Kuleba says during a press conference in Paris.
"As for the calls for negotiations with Putin, anyone who asks about it should ask Mr. Prigozhin. He had a conflict with Putin. He had successful negotiations with Putin, stopped the conflict, secured security guarantees, and then Putin killed him," said the head of the Ministry of Foreign Affairs.
Kuleba emphasized that "there is no reason to believe that Putin will behave differently in any other negotiations."
Ukraine-Russia negotiations
Ukraine and Russia held several rounds of negotiations at the beginning of the full-scale invasion. Currently, negotiations are "on hold."
President Volodymyr Zelenskyy and other government representatives said that Ukraine would not return to the negotiation table until Moscow withdrew its troops.
Previously, Kuleba predicted the worldwide efforts to push Ukraine to talks with Russia would increase.