Negotiations with Russia: Ukrainian foreign minister predicts increased calls for peace talks in fall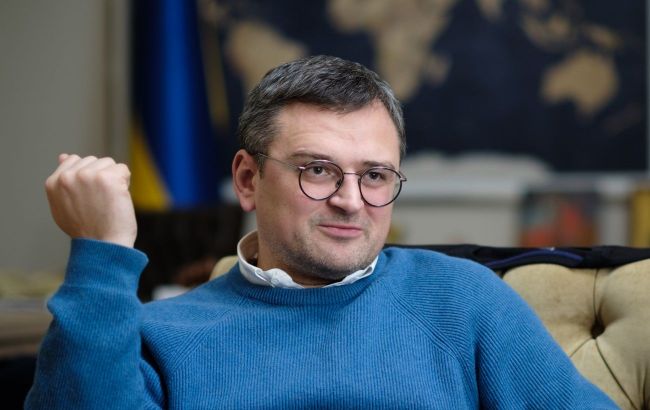 Ukrainian Foreign Minister Dmytro Kuleba (Vitalii Nosach, RBC-Ukraine)
According to Ukraine's Minister of Foreign Affairs, Dmytro Kuleba, the upcoming political season in the world might be challenging for Ukraine on the diplomatic front, as there will be calls for negotiations with Russia from various countries.
In a conversation with journalist Vadym Karpyak, Kuleba said that Ukraine will be victorious on all fronts, yet he warned that a this fall will be difficult one.
"I want to warn everyone that it will be a very difficult political season," Kuleba stated.
The minister forecasts more countries around the world advocating for "dialogue" and the necessity for talks with Russia.
"These voices aren't coming from officials, but they're growing louder. We will act within the framework of international law and criminal legislation to dim these voices," Kuleba emphasized.
He also believes that a significant number of important international summits are expected, where Ukraine needs "a quantitative and qualitative presence from around the world, not just our traditional friends from Europe and North America."
Talks between Ukraine and Russia
In 2022, President Volodymyr Zelenskyy adopted a decision by the National Security and Defense Council regarding the impossibility of negotiations with Russian dictator Vladimir Putin.
According to the advisor to the President's Office, Mykhailo Podolyak, Ukraine does not plan to respond to the "negotiating whine" of the Russians, as it holds no meaningful purpose.
For negotiations with Ukraine, Russia must:
completely withdraw from Ukrainian territory;
change its political elite;
acknowledge its war crimes;
extradite the organizers of the war for tribunal proceedings.
Meanwhile, a few days ago, Lebanese news agency L'Orient-Le Jour reported that UAE President Mohammed bin Zayed allegedly intends to organize a meeting between Zelenskyy and Putin.
In response to that, the head of the Ukrainian President's Office, Andriy Yermak, said that Ukraine will only engage in talks with countries that respect the UN Charter. Russia is not such a state.