Ukraine's economy suffers: port blockade leads to significant losses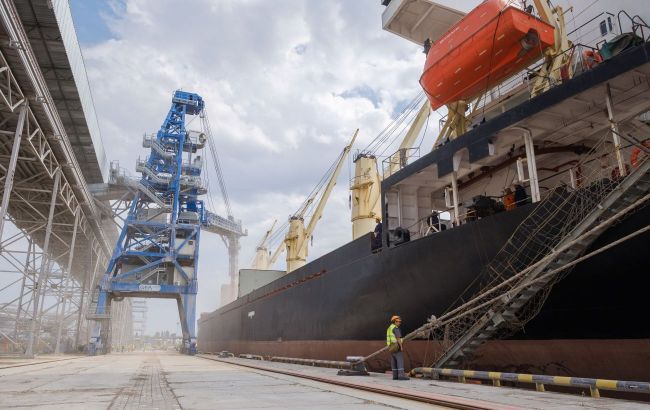 Ukraine lost 10% of GDP and UAH 135 billion in taxes due to the blockade of ports (Vitalii Nosach, RBC-Ukraine)
According to a statement by the Federation of Transport Employers of Ukraine (FTEU), Ukraine has suffered substantial economic losses as a result of port blockades, with reports indicating a minimum 10% decline in its Gross Domestic Product (GDP). The country has reportedly lost around 18 billion US dollars in foreign exchange revenue, 500 thousand jobs, and 135 billion hryvnias in taxes, which is equivalent to the country's budget allocated for education or healthcare.
The FTEU reported that through the grain deal format, Russia has effectively legalized "piracy rights" at sea, granting unprecedented control over the external trade of a sovereign state in the Black Sea and assuming control functions in the Bosporus, which were not foreseen in the Montreux Convention. The international community has witnessed audacious piracy in action, and regrettably, de facto accepted this situation.
In contrast, Russia continues to enjoy the freedom to trade and profit from its exports. As a result, the FTEU has called for the full unblocking of Ukrainian ports. To achieve this, they advocate for a series of steps, foremost of which is upholding the position that the only viable format is to have Ukraine's ports completely unblocked without any influence from the aggressor state on what Ukraine can trade.
The federation also emphasized the need to appeal to foreign partners to provide Ukraine with all necessary armaments to enable the use of force in countering terrorist and pirate attacks by Russia on free commercial navigation in Ukrainian ports. Additionally, measures to strengthen the defense sector and ensure the safety of vessels in the Black Sea region, such as comprehensive monitoring, anti-missile defense, and detection and disposal of sea mines, were deemed essential.
The FTEU also called for the establishment of a compensation mechanism for damages inflicted on ships during the war, the creation of a commercial risk insurance system, and a significant increase in international sanctions against Russia in the fight against piracy and terrorism in the Black Sea region.
Russia's withdrawal from the grain deal
This week, Dmitry Peskov, the press secretary of the Russian president, announced that Russia is withdrawing from the grain deal that allowed the export of Ukrainian food products through the Black Sea. Peskov complained that Russia's demands were allegedly not being met.